The Best Modern Mother's Day Gift Ideas for Every Mom
With Mother's Day less than a month away, it's time to get serious about finding a gift your mom will love. But let's be real for a second: near and dear as they are to our hearts, most moms are notoriously challenging to shop for. To make finding a gift worthy of the moms, mom-in-laws, grand moms, moms-to-be, and mom figures in your life easy, we're sharing our top modern Mother's Day gift ideas that every mom will love and appreciate. For more gift ideas mom will love, visit the Design Milk Shop!
Cookware Set by Caraway Home
"I picked up a set of my own favorite cookware for my mom," says Design Milk's Senior Editor Kelly Beal, "Caraway's ceramic-coated pots and pans are the best I've ever used – nothing sticks!" Especially for moms with a passion for cooking, you can't go wrong with a tried-and-true cookware set that'll make their time in the kitchen all the more enjoyable. This Caraway Set even comes with its own pot and lid organizer! What a winner.
$395
Shop Now >>
The Refillable Perfume nanoSprayer by Mordeco
Shopping for a mom who loves to travel or can't live without her signature fragrance? Mordeco's nanoSprayer will be her new favorite accessory. The refillable perfume sprayer is small enough to fit into your pocket and can conveniently hook onto a key ring, making it a must-have for your purse or carry-on bag. The smart and stylish design comes in silver and matte black finishes and can hold 100+ sprays, so mom can enjoy her favorite scents in style, anywhere.
$35
Shop Now >>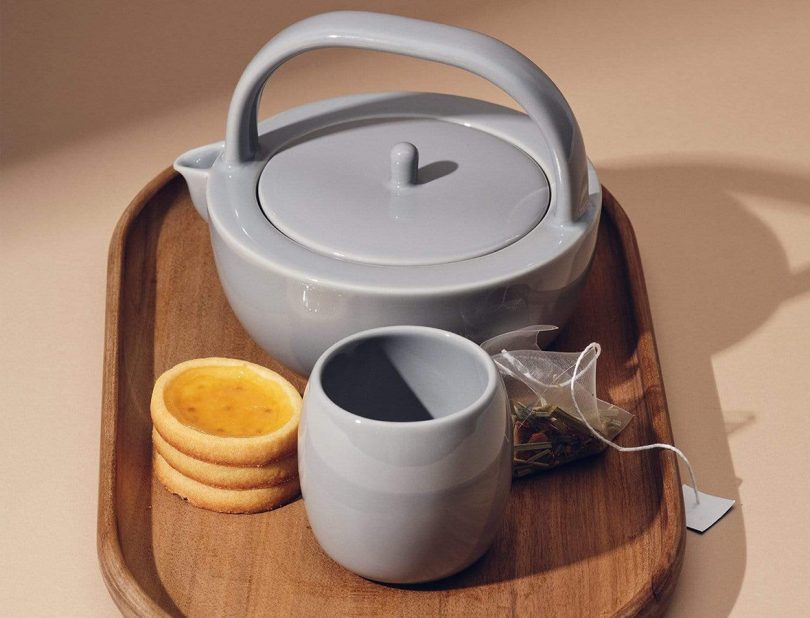 Small Tea Set by Førs Studio
In lieu of the all-too-common "Best Mom Ever" mug, our Digital Designer Lauren is treating her mom to this stylish tea set by Førs Studio. Made from durable bone china, this sophisticated set comes in a range of soft, aesthetically pleasing colors, with smooth, modern curves and a polished, hand-glazed finish that will take your mom's tea ritual to the next level. Bonus: it's all dishwasher and microwave safe.
$111
Shop Now >>
Notabag in Blossom
Give mom the gift of a sustainable swap with Notabag's award-winning reusable tote and backpack hybrid. With its graphic, abstract floral print, this special edition pattern designed by Netherlands-based artist duo, We Are Out Of Office, captures that coveted spring feeling. And the convenient, multifunctionality of the bag's convertible design will make it a fast favorite for moms who thrive on convenience and strive to live an eco-conscious life.
$28
Shop Now >>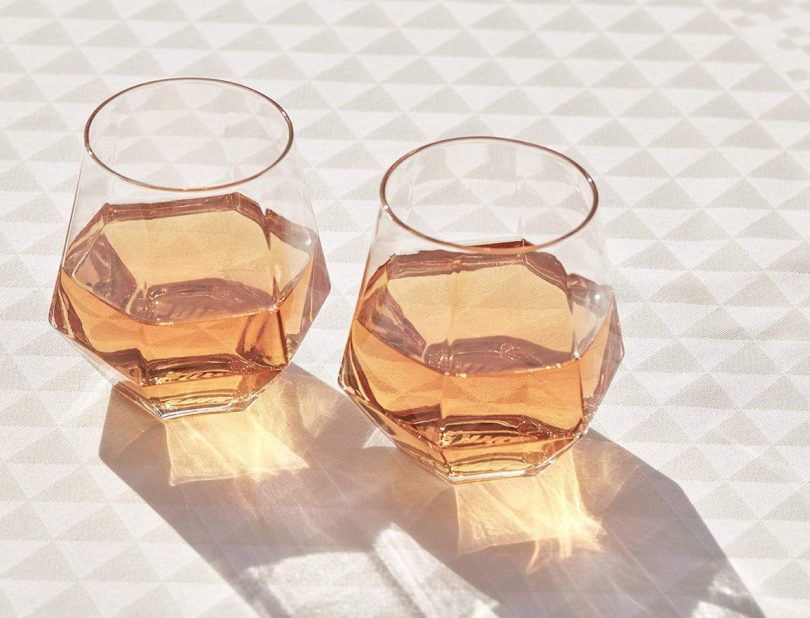 Radiant Crystal Water Glasses by Puik Design
For moms who love to host and entertain, Puik's best-selling Radiant Crystal Water Glasses are bound to impress. Lexi, our Customer Experience Representative, is grabbing a set for her glassware-obsessed mom: "For as long as I can remember my mom collected beautiful glasses for her bar to entertain guests," she says, "These beautiful Radiant Crystal Water Glasses are lightweight and have a gorgeous diamond look that's perfect for any drink."
$45
Shop Now >>
Sutton 15 Self Watering Pot by Greenery Unlimited
"My mom LOVES plants," says our Social Media Manager Lilit, "If your mom's the same, I can't recommend getting a good planter enough! Contribute to their hobby while also making their home look stunning." The Sutton 15 Self Watering Pot is a simple yet modern statement that both plant-savvy and plant-novice moms will appreciate having in their home. Its timeless, elevated form complements any space room in the house, and it comes in a range of colors from classic to bold.
$32
Shop Now >>
Chunky Woven Blanket by AAPETPEOPLE
For moms like mine who love their movie marathons on the couch, check out AAPETPEOPLE's Woven Chunky Blanket. Hand knit using a plush, vegan wool, this thick and cozy knit is comfort at its peak – and the neutral cream color is sure to complement any mom's existing decor (though it does come in a fun turquoise and a smokey gray color). AAPETPEOPLE makes a matching pet bed too!
$250
Shop Now >>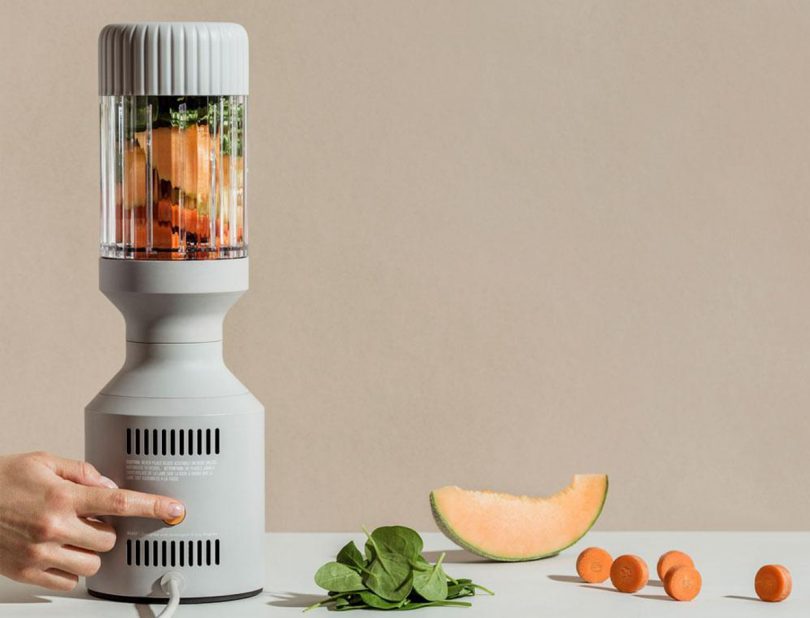 B10 Blender by Beast Health
The perfect gift for moms who are into their wellness or appreciate an icy blended cocktail, Beast Health's B10 Blender is a top tier kitchen appliance. Not only does its modern, sleek design look chic (and save space) on your countertop, but the smart technology inside makes it a strong, efficient blender that the mom in your life will want to keep using again and again. Plus, there's a color to complement any kitchen (though Cloud White is our fave!). It doesn't get better!
$155
Shop Now >>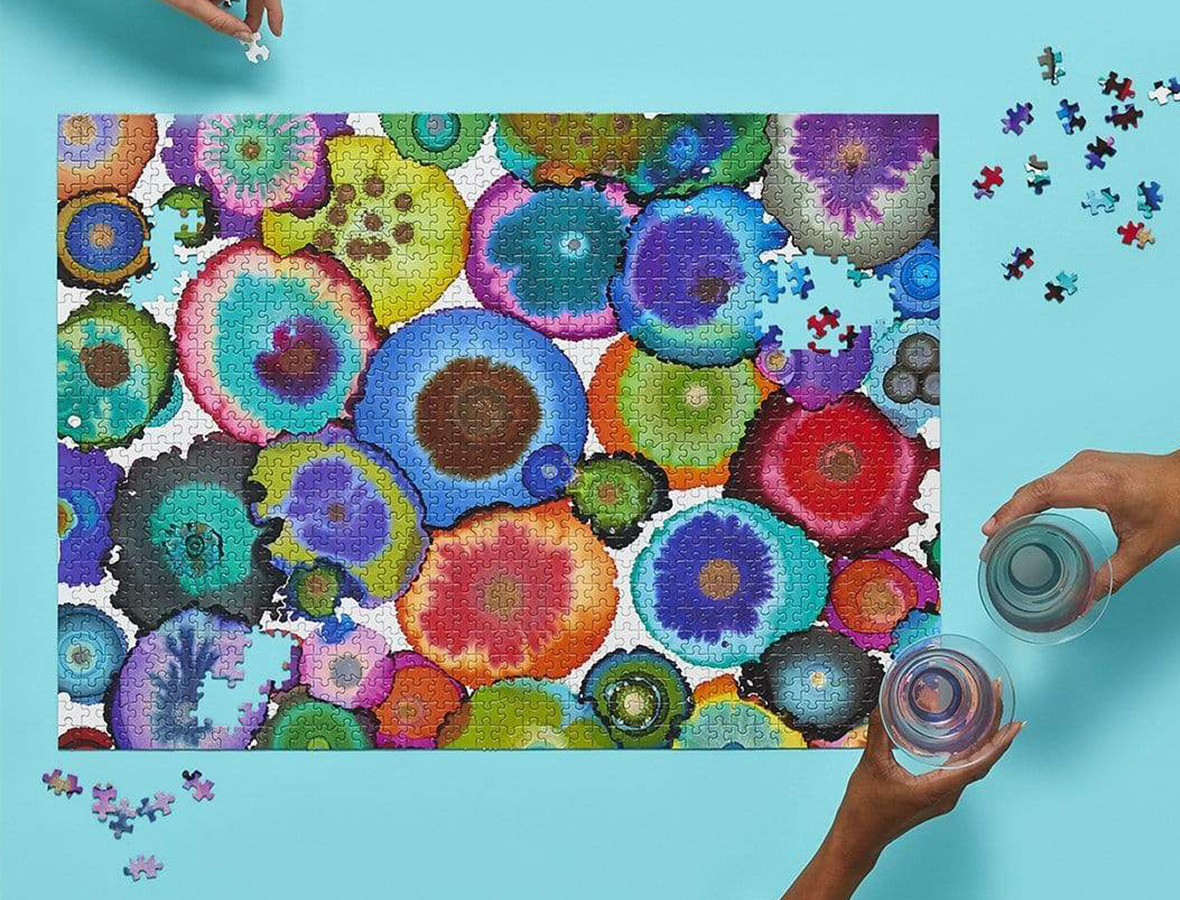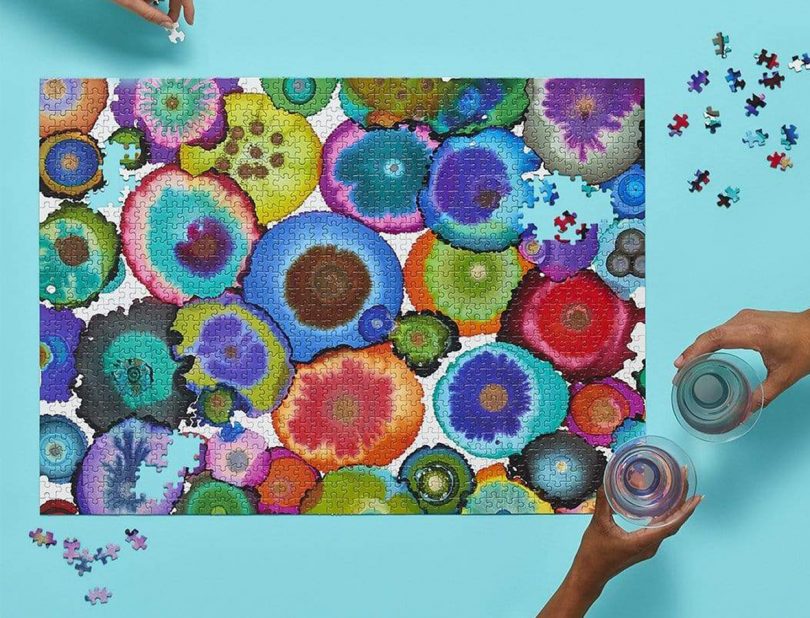 Geodes | 1000 Piece Puzzle by Werkshoppe
"Since the pandemic began, my mom has kept a puzzle going on her dining room table," says our Editorial Director Caroline, "Her favorite puzzles are super colorful and that's why I'm getting her this Geodes puzzle." Werkshoppe's multicolored puzzle stars abstract art by Laura Van Horne, and with its organic shapes and evolution of colors, is a fun yet meditative experience to piece together! Moms with a penchant for puzzles and games will be fans for sure!

$30
Shop Now >>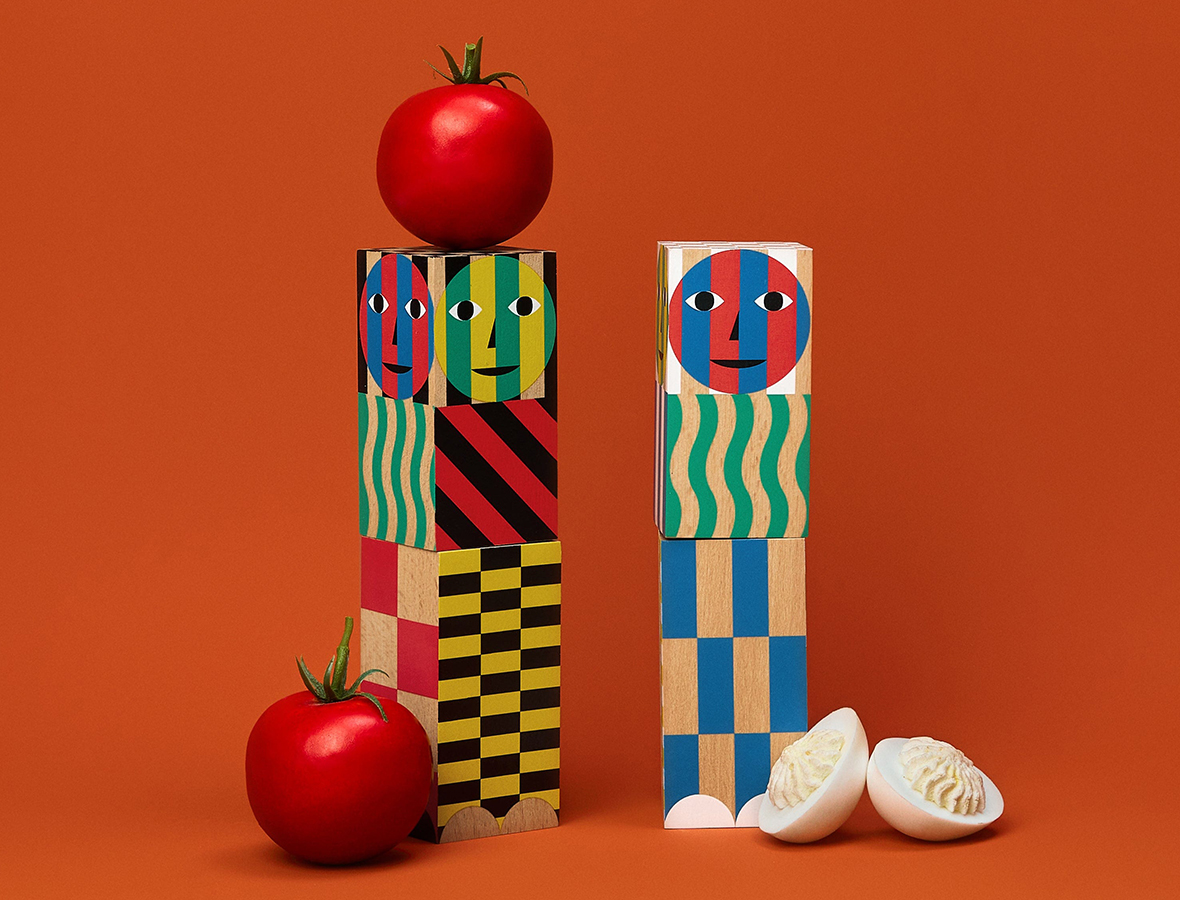 Everybody Grinder by Areaware
The Everybody Grinder designed by Dusen Dusen for Areaware is a fun and unique addition to any mom's kitchen countertop. Everybody needs a grinder after all, so why not get your mom the coolest one on the block? Made of Beech Wood, the Everybody Grinder has a delightful mix of bright maximalist prints that are synonymous with Dusen Dusen's mood-boosting designs, that add color and personality to your kitchen.
$48
Shop Now >>
Self-Watering Herb Organizer by Eva Solo
"My mom loves to cook with fresh herbs, so this was a no brainer when thinking about the perfect gift for her this Mother's Day," says Kate our Merchandising Director, about Eva Solo's Self Watering Herb Organizer. "I am going to add in some Basil, Mint, and Rosemary for her as well!" With its contained water reservoir and capillary mat that transports water straight to the roots of herbs, the organizer's self-watering design makes tending to your herbs easy and convenient. Perfect for chef moms who appreciate the freshest ingredients or moms with a budding interest in gardening!
$79
Shop Now >>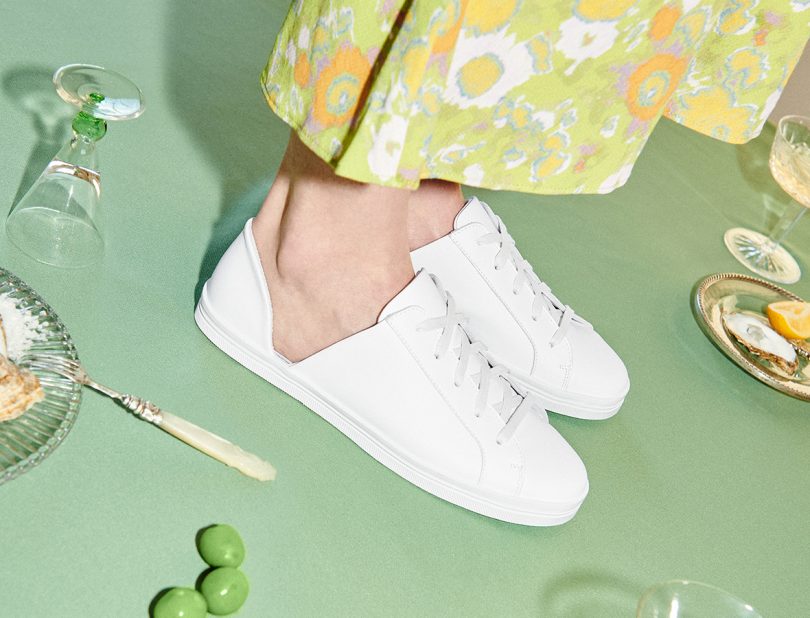 Eda D'orsay Sneaker by Freda Salvador
Lifestyle Editor Vy recommends these Freda Salvador sneakers for mom's day. "My mom friends and I have traded in our 4-inch stilettos for sneakers and our feet couldn't be happier," she says. "The geometric cutout makes them stand out just enough from your average shoe and with warmer temperatures on the calendar, who doesn't need a pair of fresh white sneakers?" Vy swears by the Eda's modern and comfortable design saying they're "perfect for everyday wear, and most importantly, running after rambunctious kiddos." Sold!
$295
Shop Now >>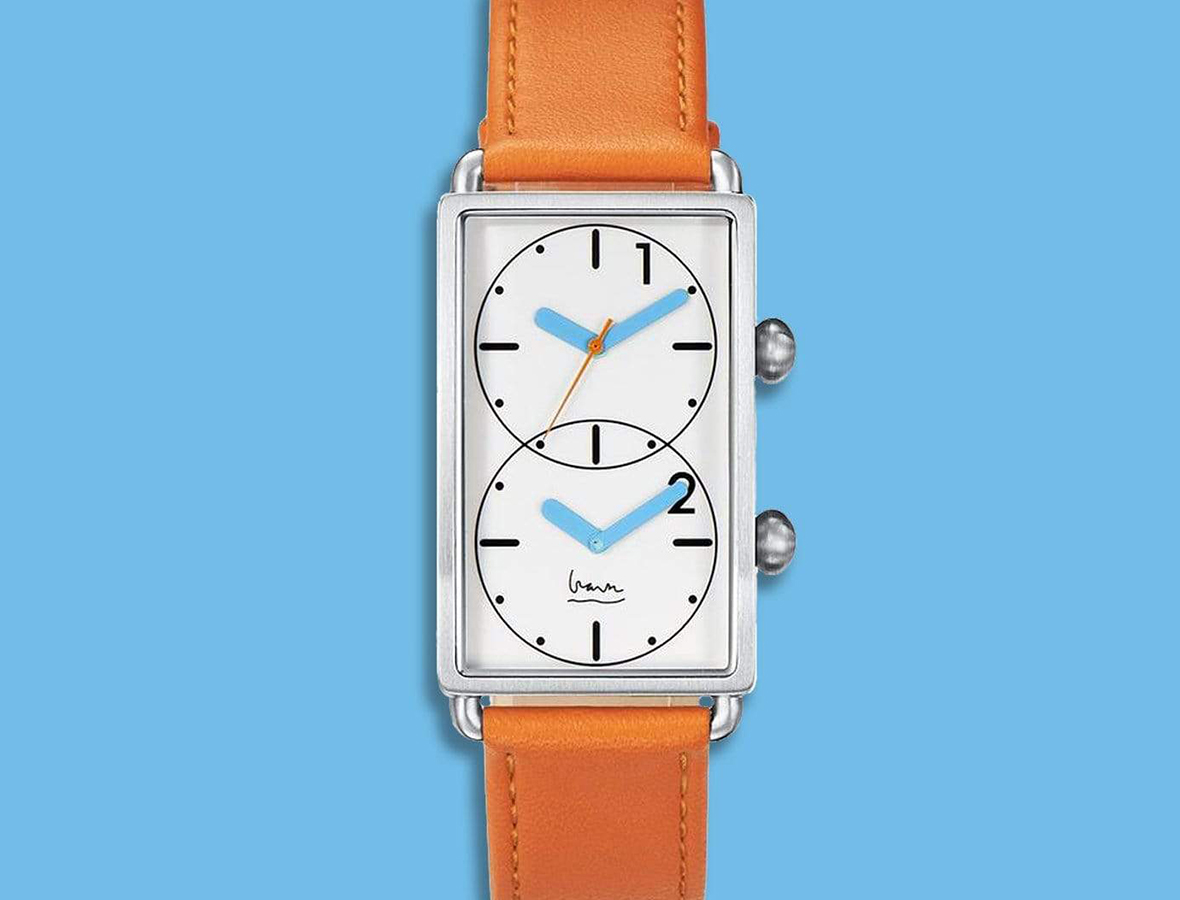 Grand Tour Dual-Time Orange Watch by Projects Watches
For moms who love to accessorize, the Grand Tour Dual-Time Watch by Projects Watches is the perfect way to top off an outfit. Designed by renowned architect Michael Graves, the Grand Tour Watch pays homage to the designer's travels across the great monuments of Europe, with its dual-time zoned watch face designed to keep international travelers on time, no matter where they are. We love the contrast of the burnt orange band and the periwinkle blue clock hands and we're confident that mom will too!
$199
Shop Now >>
For more Mother's Day gift ideas visit the Design Milk Shop, here!
This post contains affiliate links, so if you make a purchase from an affiliate link, we earn a commission. Thanks for supporting Design Milk!