Smarter: How to Store Bags So They're Not a Mess By Pang-Chieh Ho
If you were to ask me about the items I have the most of in my home, I would say it's books and bags. The books are easier to organize (when I say "organize," I mean "leave on a shelf"), while the bags have been more resistant to my coordination efforts. So this week I'm asking experts about the best ways to organize bags, especially if you have limited space. 
But before we get into that, we have a birthday to celebrate! Drumroll, please …
SMARTER IS A YEAR OLD!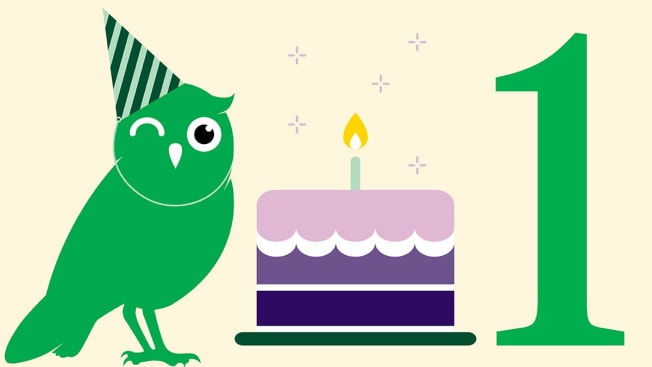 Illustration: Chris Griggs/Consumer Reports
In celebration of Smarter's first birthday, I would love to hear what you think about the newsletter. 
One of the best things about writing Smarter is getting questions and feedback from you. The Smarter community is super-passionate and vocal, and so I thought it would be fun to learn more about what's working for you and what you'd like to read more about. 
Want more home content or maybe articles related to money? Craving more videos? Fill out this quick 5-minute survey right now so I can make Smarter even better for you.
THE BIG STORY:
'The Baglands'
Everyone comes into a relationship with baggage. In my partner's case, he came with more than 10: one tote bag, three backpacks, and so many reusable grocery bags that I lost track.
I also have my own baggage. One could argue that my having three floral tote bags is two bags too many. But I'd argue that one of those bags has roses on it, one has sunflowers, and the third is adorned with dandelions, so the bags are all different. Please don't take any of my florals away from me.
My point is: My partner and I own a lot of bags, and we currently don't have a good solution to store them. They're jumbled in a container buried deep in our closet, which is neither elegant nor efficient. 
To introduce more order to our (nonexistent) bag storage system, I asked experts what people should do if they want to organize their bags and purses.
1. Sort through them first.
Before you go on a shopping spree to buy organizing products, you should do a pruning of your bags first. Touch and feel every bag individually and go through a round of "keep, toss, or donate," says Jamie Hord, founder of Horderly Professional Organizing.
If you're undecided about whether a bag should stay or go, ask yourself these questions: "Do you really need it? If you're not using it now, will you want it in five to 10 years?" (You can read more guidelines on how to throw stuff away here.)
2. Keep the bags in good shape.
Purse shapers can help keep your bags in shape and standing up properly. A small purse organizer and clutch divider will keep smaller cross-body purses and clutches standing upright and always visible, Jamie says.
You also don't need to buy a purse shaper if you don't want to. If you have bubble wrap, packing paper, or any of the air pillows typically used in packaging, those materials can create exactly the right shaper for the bags you have, says Sylvie Khan, a professional organizer.
And if you want to keep your handbags free from dust, you can try canvas dust covers or see-through dustproof bags. 
3. Store the bags in places based on your needs.
For bags that you frequently use, hang them on purse hangers or hook racks and bracket hooks on doors in the entryways or mudroom in your home, says Julie Dykema, director of in-home organizing at The Container Store. 
For grocery bags in particular, you can also use an over-the-cabinet bag holder, Jamie suggests. Or you can do something as simple as placing a designated bin by the front door, such as this one from SortJoy, so that you can add your grocery bags to it when you return from a trip to the store, says Sara Losonci, founder of Shelfie, an organizing and closet design and planning service.
And if your entrance or hallway is small, a good option for storing reusable bags is the Ikea Trones storage cabinet because it doesn't take up much space.
For bags that you're least likely to use, store them in containers. If they're made out of textiles or leather, Sylvie recommends keeping them in fabric storage containers such as this one or in this container, which has a clear window on the side that allows you to view the contents. 
And if you have enough space on your shelves, you can place your bags there with purse stuffers. The top shelf can be for bags that are out-of-season or used less frequently, and the lower shelf for more in-season bags.
Bonus link: 13 storage items that organization pros say they can't live without.
You're reading Smarter, a newsletter that answers consumer questions with useful tips from our experts. Sign up to get Smarter in your inbox or check out more Smarter issues here.
GROUND CONTROL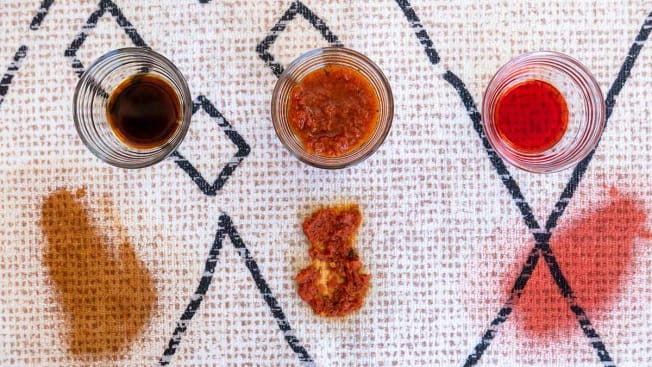 Photo: Perry Santanachote/Consumer Reports
How washable are rugs that manufacturers claim are machine-washable, really?
To find out, we made a mess of things. And by a mess, I mean we intentionally spilled fluids such as hot coffee, wine, beet juice, and marinara sauce on rugs that are supposed to be washable and stain-resistant. We then washed them to see how well they fared. (You can see the before and after photos here.)
Among the rugs we evaluated, there were a few that stood out. The Jonathan Adler Venom Emerald rug (on Ruggable for $119; on Amazon for $159) has an eye-catching design and is easy to clean, making it a good candidate for a kitchen. And if you're budget-conscious, the Ikea Sortsö Rug is made from 100 percent cotton and costs only $5.99.
Read more (available for CR members) for more washable rugs we recommend, including those that work for play areas and busy households.
When you shop through links in our newsletters or on our site, we may earn affiliate commissions. 100 percent of the fees we collect are used to support our nonprofit mission. Learn more.
PRESSING QUESTIONS
🍝 The Best Pasta Sauces
These are our top picks based on taste and nutrition.
🪑 Are Posture Correctors Useful?
Do these devices really help you sit with better posture and relieve back pain?
💰 Are Printer Ink Subscriptions Worth It?
Let's be candid: Having to replace your printer ink or toner at the last minute is a chore nobody likes. So should you get a subscription?
✅ Best Cars of the Year: 10 Top Picks of 2023 (available to CR members)
Toyota once again has many entries on the list.
THE GOOD STUFF
Five things to never put in a dishwasher.
But what about aluminum? And can you put glass in? Here's what we say.
ASK AN EXPERT
n a previous issue, we talked about neti pots and whether they can help clear out your congested sinuses. Some readers immediately had more questions about them. 
Question from Alicia Cox:
If you have a heart condition and are advised to limit sodium, is the sodium in neti pot solutions harmful?
Answer: 
If you're using a neti pot properly, you shouldn't be absorbing the saline solution enough to cause problems, says Johanna Contreras, MD, a cardiologist at the Mount Sinai Hospital in New York City.
A neti pot won't have an impact your body's sodium level unless the saline is swallowed, adds Samuel Helman, MD, an otolaryngologist-head and neck surgeon at Weill Cornell Medicine in New York City. 
The purpose of the saline solution is to clear debris, thick mucus, and secretions. So usually when you use a neti pot, the saline goes into one nostril and exits the other.
Have any health questions you want to ask? Let me know.
YOU DONE GOOFED
Photo: Del Allen
Readers recently sent us other head-scratching signs, including a water fountain that I would never want to drink from, and a hardware store with contentious ownership claims. You can check out all of them here.
Thanks for reading Smarter! If you want more tips that will make you a little bit smarter, sign up to have the newsletter delivered straight to your inbox every week.
Consumer Reports is an independent, nonprofit organization that works side by side with consumers to create a fairer, safer, and healthier world. CR does not endorse products or services, and does not accept advertising. Copyright © 2023, Consumer Reports, Inc.