8 Books to Buy to Help You Buy Fewer Books
If you're a compulsive book buyer like me, you know books have a way of attracting more books. If you buy a reader a book, she's going to want a place to put it. And when you give the reader a bookshelf, she's going to want a book on feng shui to make sure she puts it in the right place. And when the bookshelf is once again too full, she'll need books about first-time homeownership, because her other books need room to spread out. But house shopping will have to wait because this paragraph inspired her to buy a limited edition printing of If You Give a Mouse a Cookie. 
Most of the time, I'm okay with this cycle. My book-buying habit supports authors and bookstores, even as it drains my discretionary income. And it hasn't quite yet led to buying a bigger house.  Still, my TBR pile is so big, I should start charging it rent. And if I don't change my habit, that rent would just go toward buying more books anyway.
So, I've decided to fight fire with fire. I've come up with a totally foolproof plan to buy some books to help me buy fewer books. This has to work, right? Let's check out the shopping list.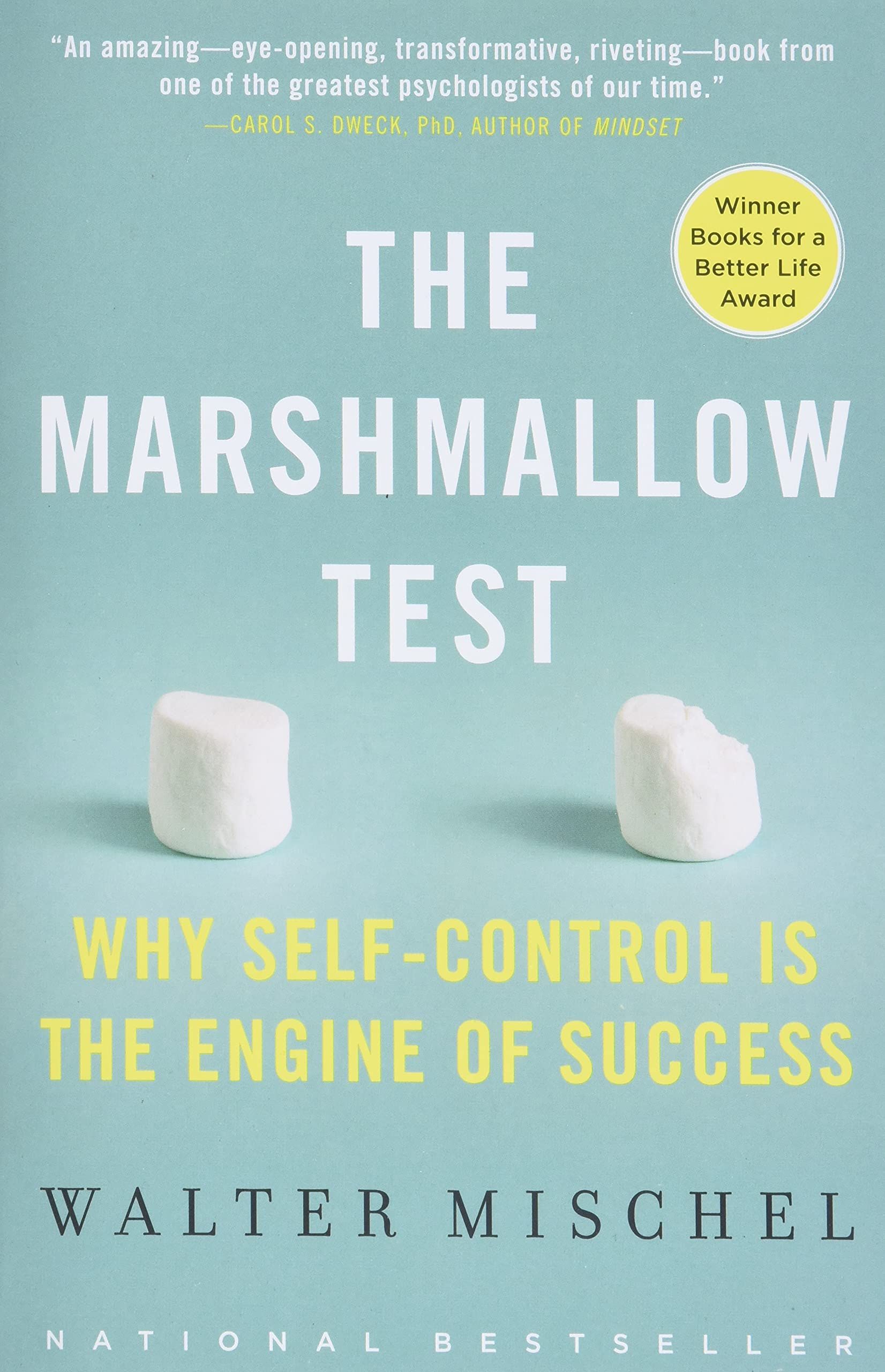 Author Walter Mischel designed the famous "marshmallow test." The kids who had the willpower to hold out for two marshmallows instead of devouring the one currently in front of them obviously had the willpower to delay their sugar rush and, apparently, get ahead in life. Too late, I realize that if books are the marshmallows in my own willpower test, delaying buying one book will allow me to buy two in the future. Embracing this logic, I buy a book now to help out my future self, who doesn't need two books at a time anyway.