4 Tips for Accessorizing an Outfit
At last, you have the perfect outfit! Now it's time to accessorize it with carefully curated accessories. Follow our tips and tricks for creating a complete and on-trend look for any occasion. With a balanced approach to your style and a few pops of color, you'll stand out with polish and confidence.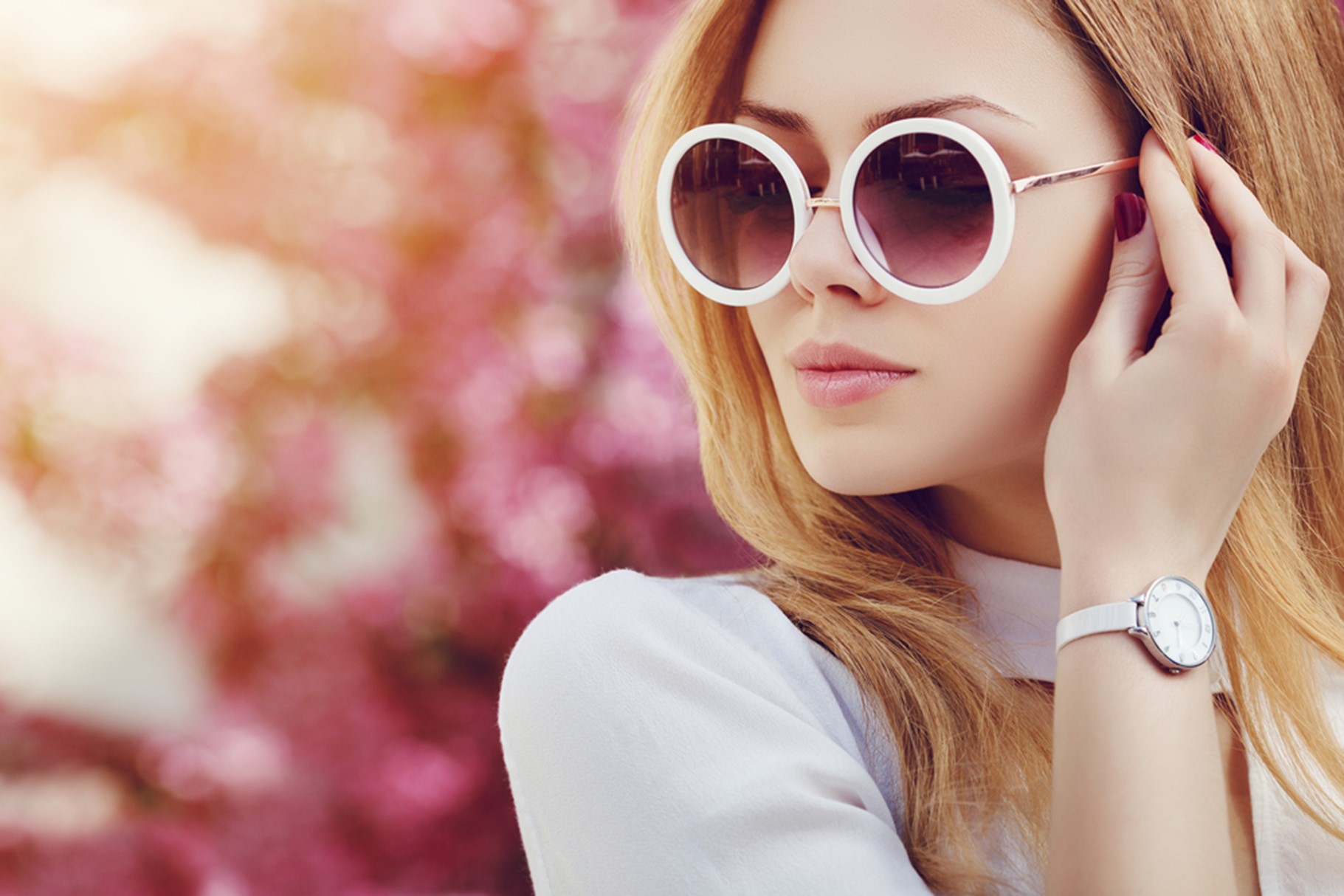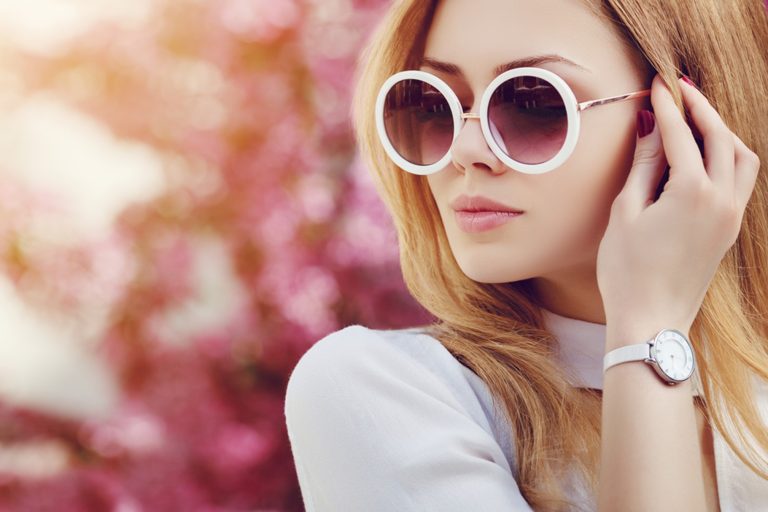 Source: Victoria Chudinova/Shutterstock.com
1. Wear Stylish On-Trend Eyewear 
Some accessories are expected, but stylish eyewear always turns heads. Nowadays, you don't have to have a reading glasses prescription to wear attractive and trendsetting eyeglasses. Modern readers with magnification will meet your style needs, but there are also plenty of lightweight frame shapes and vibrant colors for no-correction eyeglasses and blue light blocking glasses.
Shop around and discover luxe metals and gorgeous tortoiseshell patterns in reading glasses for women, all with flattering frame shapes like cat-eye and soft square. Stylish reading glasses for men include rustic round-shaped frames and transparent soft square frames made with lightweight polycarbonate. If you're looking for readers that help prevent digital eye strain, try a trendsetting pair of blue light reading glasses. Discover wear-everywhere gradient frames to inspire a free spirit and evoke a sense of style.
Many of the same eyewear brands selling flattering readers and cheaters also make polarized sunglasses and reading sunglasses. From playful geometric frames to chunky bold square-shaped sunglasses, you'll find a refreshing pair of eyewear to highlight your favorite dress or sweater.
2. Add Eye-Catching Shoes or a Handbag
Elevate timeless neutrals or enhance a classic black dress with a distinctive pair of shoes or a stunning handbag. The key is to choose pieces that stand out but still create a balanced outfit. Why take the time to highlight your essential accents? You draw attention to them and make your outfit look polished and put-together.
Platform heels in powder blue or cherry red will add instant drama to a maxi skirt or a pair of wide-leg pants. Knee-high boots in navy blue or crushed velvet purple balance a pair of denim jeans or a neutral-colored miniskirt. Accessorize a blazer and jeans with an on-trend geometric rectangle handbag in a supercharged color like fuchsia or lemon. A crossbody bag or belt bag is the perfect accent when it's beaded or embellished.
Purses and bags with cute shapes are still making their way onto the runways, so feel free to choose a red heart shoulder bag or a flower-shaped wristlet. Avoid more than one statement piece so your ensemble doesn't seem "busy" or unbalanced. A single pop of color or an eye-catching item is more than enough to highlight your clothing.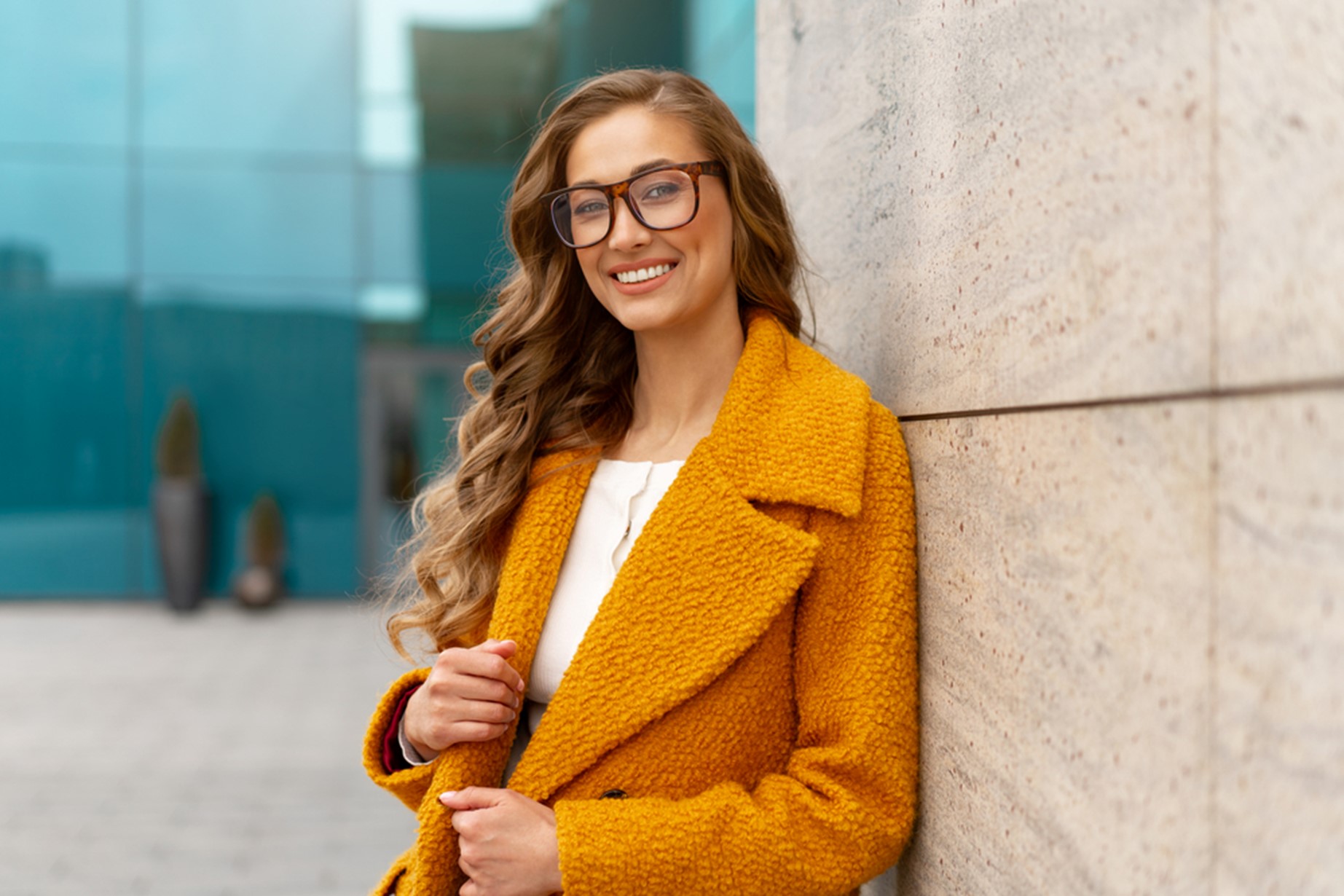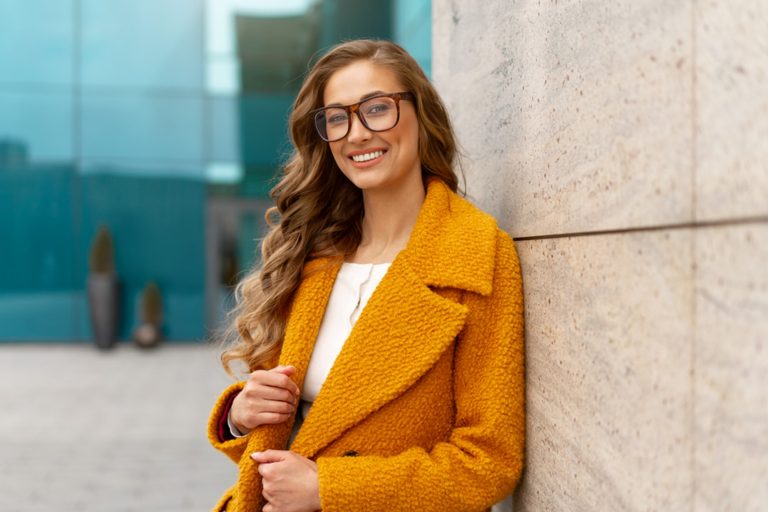 Source: andreonegin/Shutterstock.com
3. Invest in Jewelry to Complete Your Look
Even a stylish bracelet or a gorgeous designer necklace can easily get lost in an ensemble. Follow a few tips for choosing jewelry, and your accessories will complement perfectly. First, shop for various pieces that enhance multiple tops and outfits. For example, a dainty rose gold chain will highlight an airy blouse or a form-fitting dress, but a chunky pair of teardrop earrings are perfect for a hooded coat or a turtleneck sweater.
Experiment with materials and textures to discover the jewelry that pairs best with your favorite fabrics and colors. Various metal necklaces and beaded bracelets add personality and versatility to a classic or modern look. Diamond or jewel-studded earrings make a timeless tee and pair of jeans feel more luxe and feminine. Wire hook earrings are creative and playful. Gold or silver hoop earrings will elevate everything from a faux leather jacket to a bubble dress.
Make the most of your budget by choosing a few elevated statement pieces or classic designer items. A beautiful gold chain necklace or diamond earrings will match all your clothing and eyewear. Fill in your jewelry box with affordable accessories you can swap in and out for the season or occasion. Necklaces made with shells or saltwater pearls make for the perfect jewelry for summer, while thick metallic bangles and metal bead chains add a frosty edge to outfits for winter.
4. Don't Over-Accessorize
A cute, beaded eyeglasses chain or pair of platform combat boots can take your ensemble to the next level. While you're accessorizing, remember to stick to one or two bold statement pieces. If you over-accessorize with patterns or vibrant colors, your outfit loses focus.
You'll create a balanced look when you pick an item that speaks to your clothing. Feel free to wear additional accessories but be sure they harmonize with your statement pieces and apparel. For instance, a pair of vibrantly colored sneakers will work well with delicate jewelry in a compatible or complementary hue.
Don't be afraid to mix a cute and colorful handbag with geometric-shaped sunglasses or a translucent pair of crystal tint eyewear. A jewel-toned trench coat will feel more luxe with large stud earrings or embellished hair accessories. If you can't get enough jewelry or fun accent pieces, find items that layer well together. Thin bracelets and metal rings are irresistibly stackable and still look stylish with a variety of ensembles.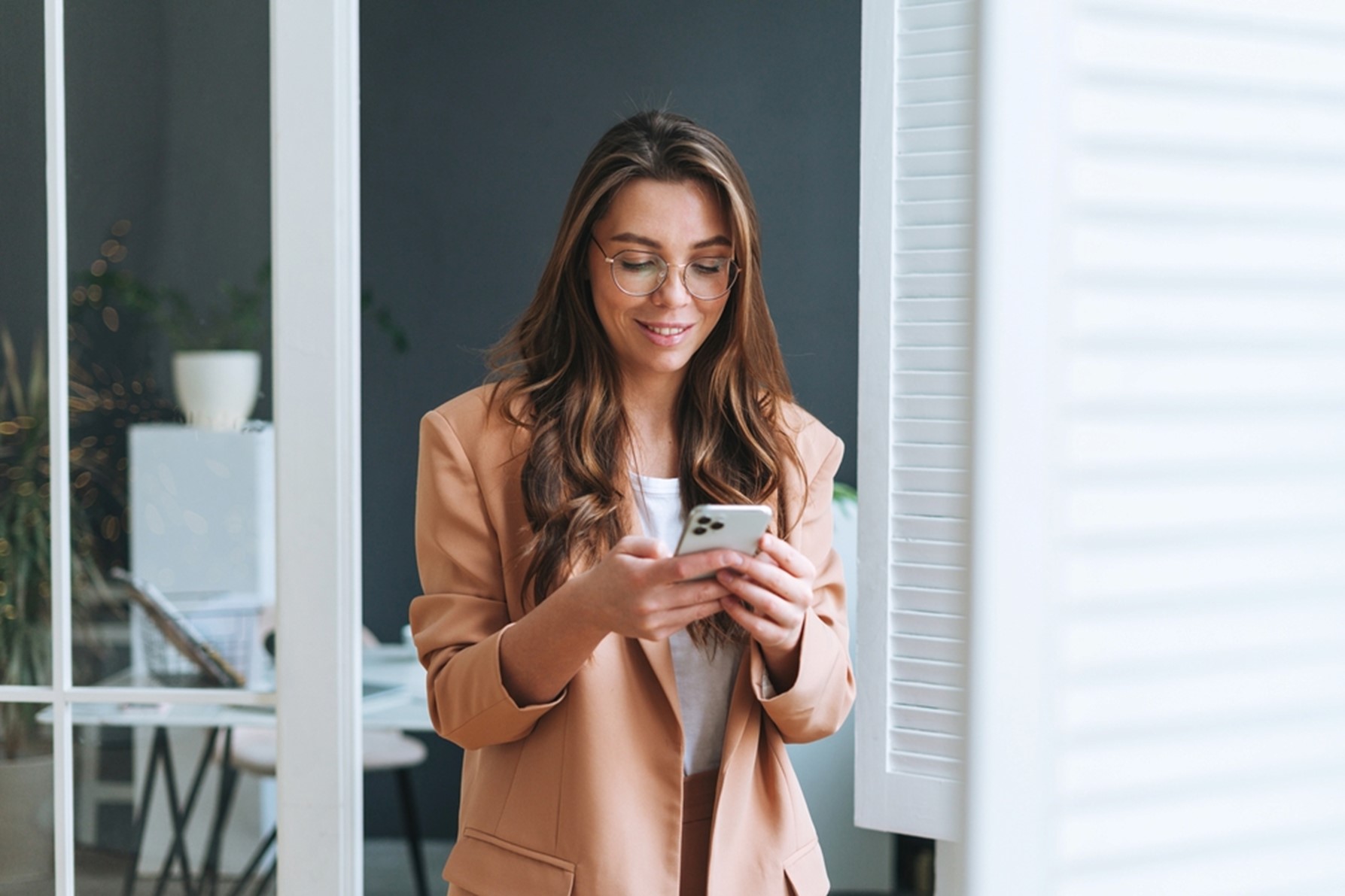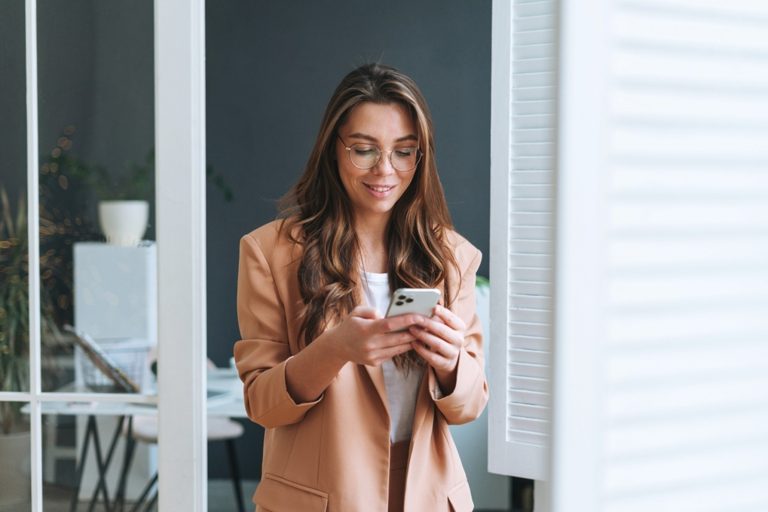 Source: Galina Zhigalova/Shutterstock.com
Create the Perfect Outfit with Stylish Accessories
Quality accessories will do more than enhance your clothing. They'll become signature-style pieces! There are so many ways to make the most of your stylish accents. If you wear reading glasses or need blue light glasses to work, how about a stylish new pair of transparent eyewear? We love these accessories, complete with gold accents or flower features embedded in the temples. Juicy frame colors like orange and lavender are like an instant energy boost to go with your outfit.
Everyone needs a bag or pair of stylish shoes to get where they're going, so have fun with your purses and footwear. Just be sure they balance well with your clothing! Planning your jewelry with your ensemble will give you a balanced look you can wear for any occasion. Keep your favorite accessories handy in a jewelry box or on your closet shelf so you can get to them whenever you need them. No matter what you like best, your accessories will add polish and personality to your outfits.
The post 4 Tips for Accessorizing an Outfit appeared first on Style Motivation.