1st look inside Orlando's Plaza Premium Lounge, the brand's 2nd in the US
Orlando International Airport (MCO)'s newly opened Terminal C marked a lot of firsts for the ninth-busiest airport in the U.S. The $2.8 billion terminal has a state-of-the-art baggage handling system, features an ever-changing immersive art installation and was built with sustainability and environmental responsibility in mind. In fact, it's one of the first airports designed to be LEED v4 certified.
Related: Orlando International Airport has new dining options coming
MCO's Terminal C is also home to the country's second Plaza Premium Lounge. There are more than 250 Plaza Premium Lounge locations worldwide, but they have only recently expanded into the U.S. with a lounge at Dallas Fort Worth International Airport (DFW) that opened in 2020. Its newest location is in the theme park capital of the world.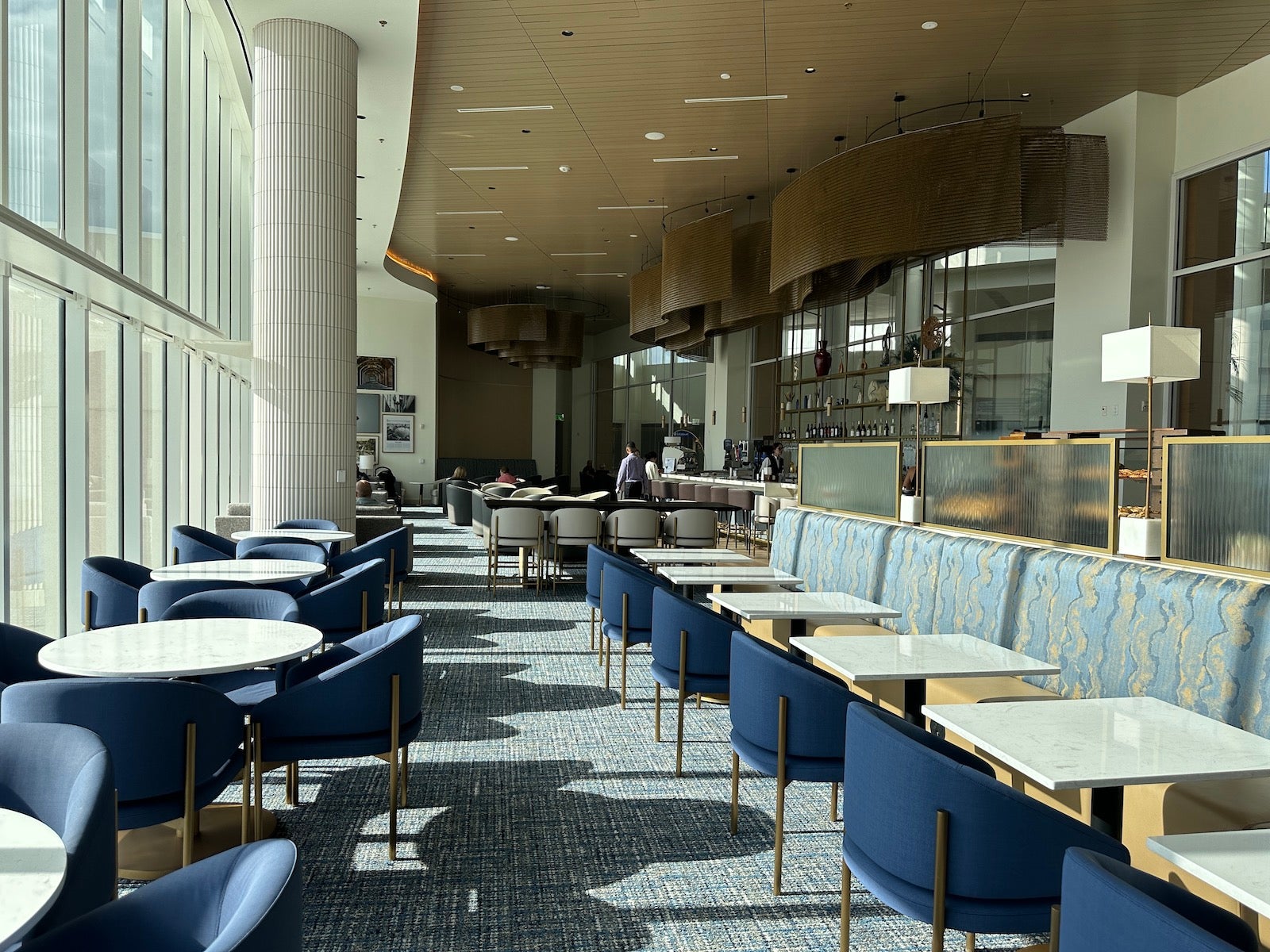 The 10,000-square-foot lounge has thoughtfully designed spaces where kids can expend pent-up energy before a flight while parents relax. Business travelers can work in a quiet environment, overnight travelers can freshen up after a long flight and all guests can enjoy chef-inspired food and fresh coffee or mixologist-crafted cocktails.
TPG got a first look at Orlando's Plaza Premium Lounge, which is now open to all travelers. Here's everything you need to know about the lounge, including how you can visit the next time you pass through Orlando.
Access and location
Terminal C is currently home to nine international airlines (Aer Lingus, Caribbean Airlines, Azul, Emirates, Lufthansa, British Airways, Gol, Norse Atlantic Airways and Icelandair), plus domestic carrier JetBlue. You must be flying through Terminal C to access the Plaza Premium Lounge. Other guests should use lounges in Terminals A and B.
The Plaza Premium Lounge is located in what's called the Palm Court area of Terminal C. Palm Court is on the departure level (level 4) between the security checkpoint and the boarding gates. This is where most of the dining and shopping outlets are located.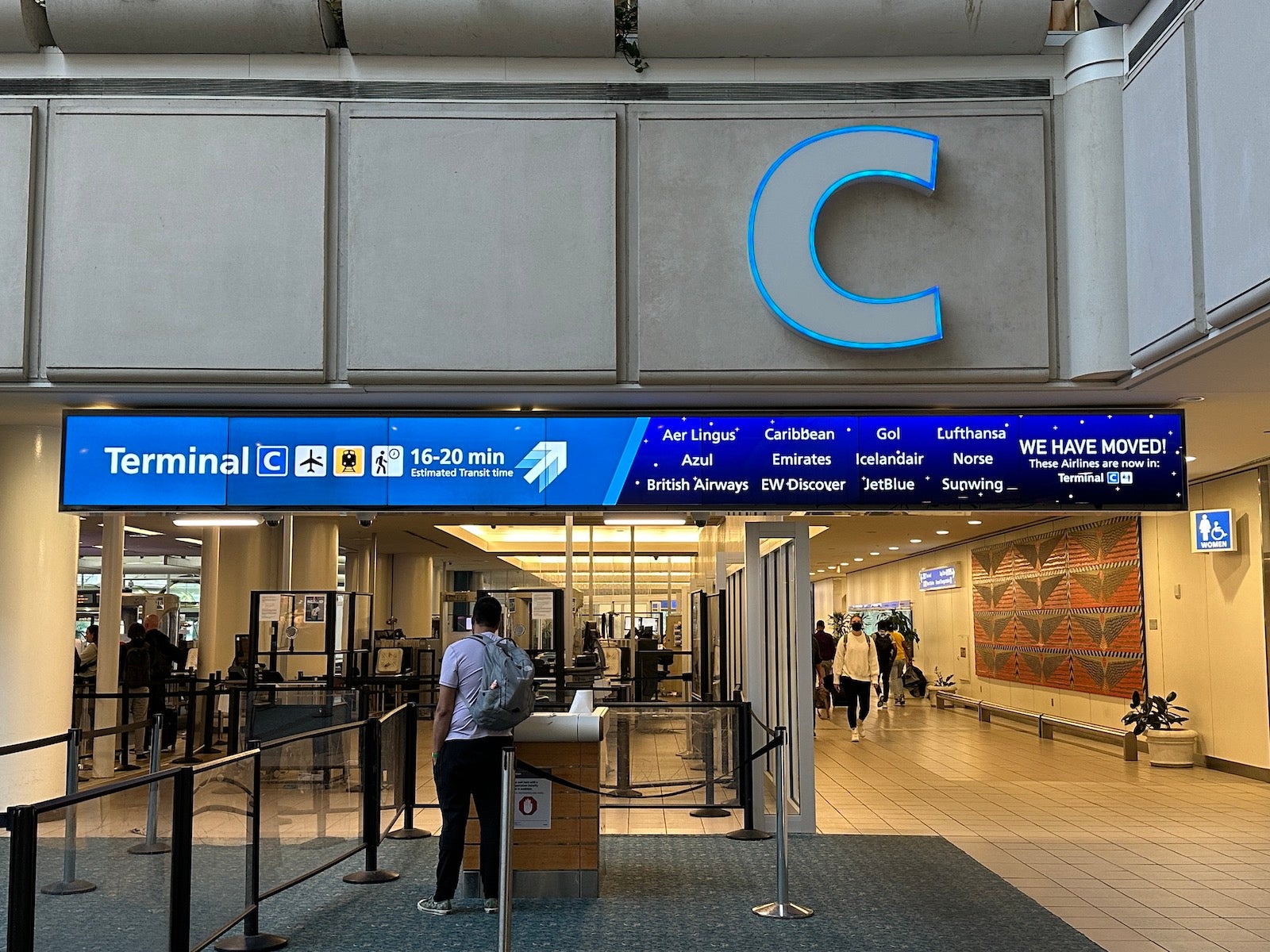 Terminal C is connected to Terminals A and B via a shuttle bus or the Terminal Link APM. The shuttle bus drops guests off on level 6 (arrivals), and the APM stops in the Terminal C parking garage. From there, it's a five- to 10-minute walk to the terminal. When I visited, signage in the main terminal indicated it would take 16 to 20 minutes to reach Terminal C. I timed it, and even after stopping to take a few photos, it took me a little more than 12 minutes.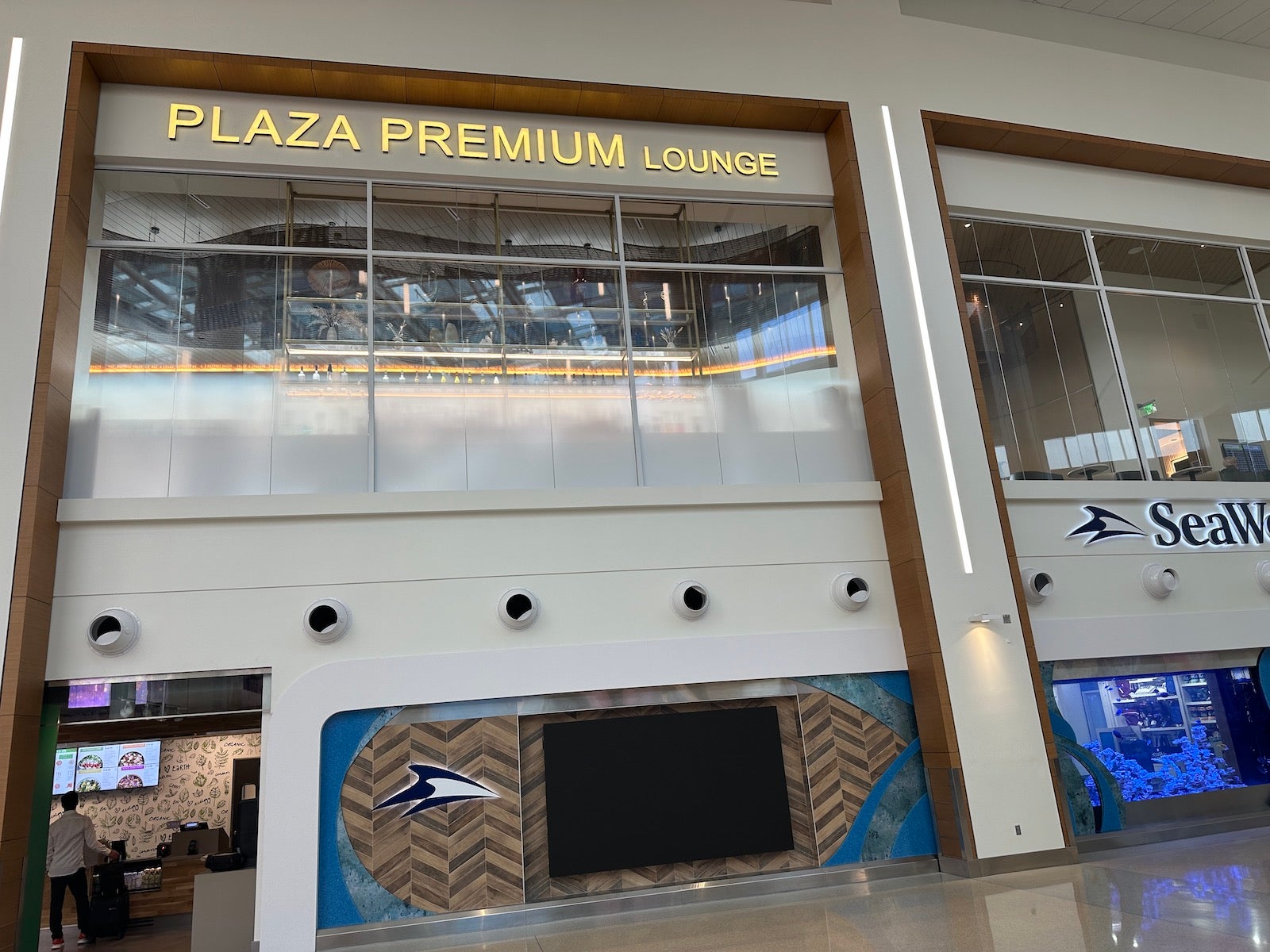 The lounge looms large on the second floor of Palm Court. With floor-to-ceiling windows and signage that's much more conspicuous than most airport lounges, it's easy to spot from the moment you enter the Palm Court area.
The entrance to the lounge is on the first floor of Palm Court. You'll check in at the entrance and then take either an elevator or staircase to the second floor; there, staff will confirm your check-in before you are granted entry.
There are three ways to access the Plaza Premium Lounge. The Platinum Card® from American Express, the Centurion Card from American Express, American Express cobranded cards, Capital One Venture X Credit Card, Capital One Venture Rewards Credit Card and Capital One Spark Miles for Business cardholders can enter the lounge with their card and a same-day boarding pass. Plaza Premium has also partnered with the airlines flying out of the new terminal to make the lounge available to first- and business-class passengers. Aside from those, you can purchase a one-time or multiuse pass on the Plaza Premium website or upon arrival, though advance reservations are encouraged.
The lounge is currently open from noon to 9 p.m. daily, but those hours will likely change as service to the terminal expands in the coming months.
The information for the Centurion Card has been collected independently by The Points Guy. The card details on this page have not been reviewed or provided by the card issuer.
Layout
As you enter the lounge, it's clear that Plaza Premium values Orlando's designation as one of the world's top destinations for families. The lounge immediately opens to a large area designed for families with a variety of seating options, as well as toys and activities to keep kids entertained. Along the wall in this area is a curated selection of artwork from the Orlando Museum of Art.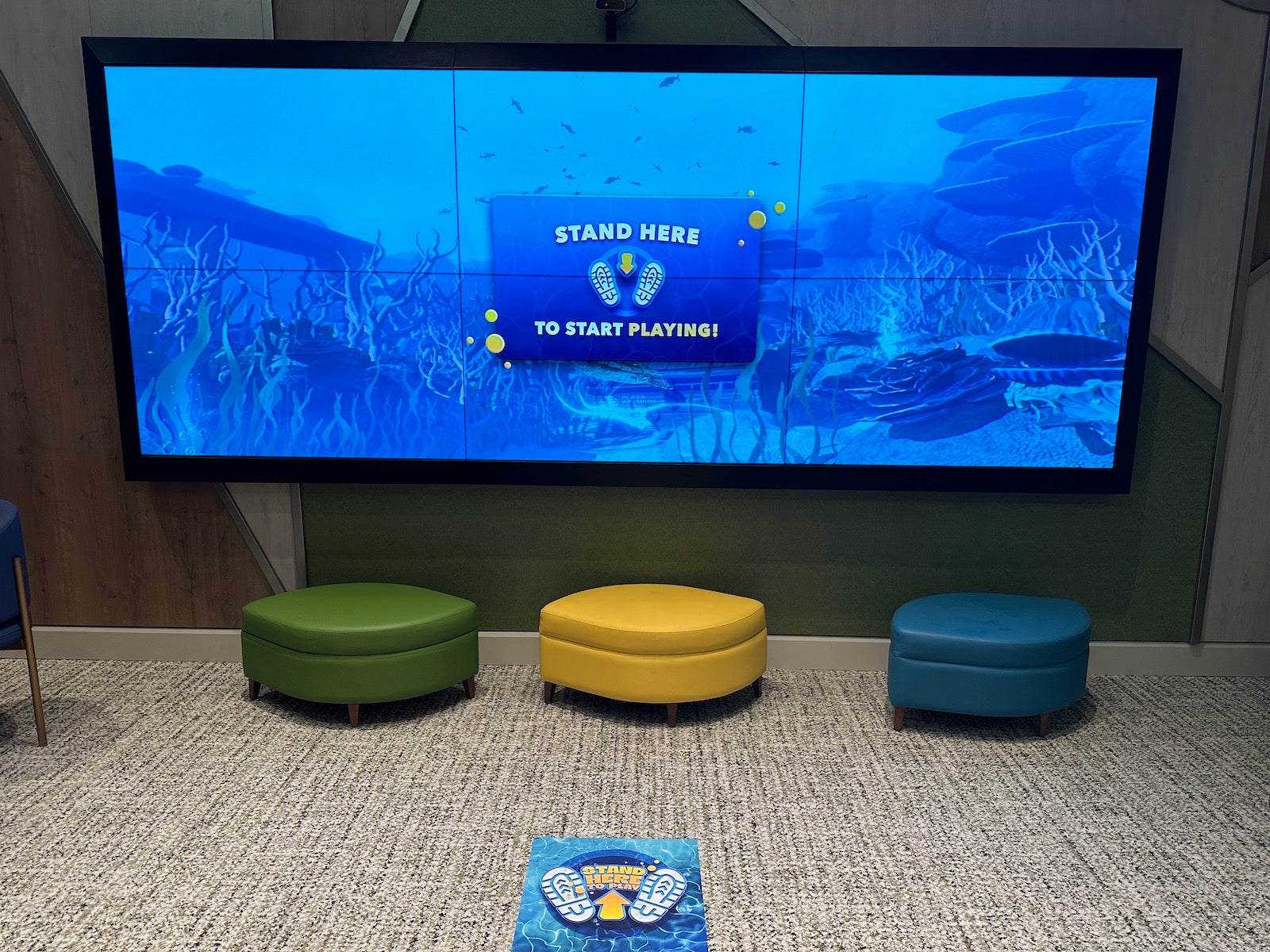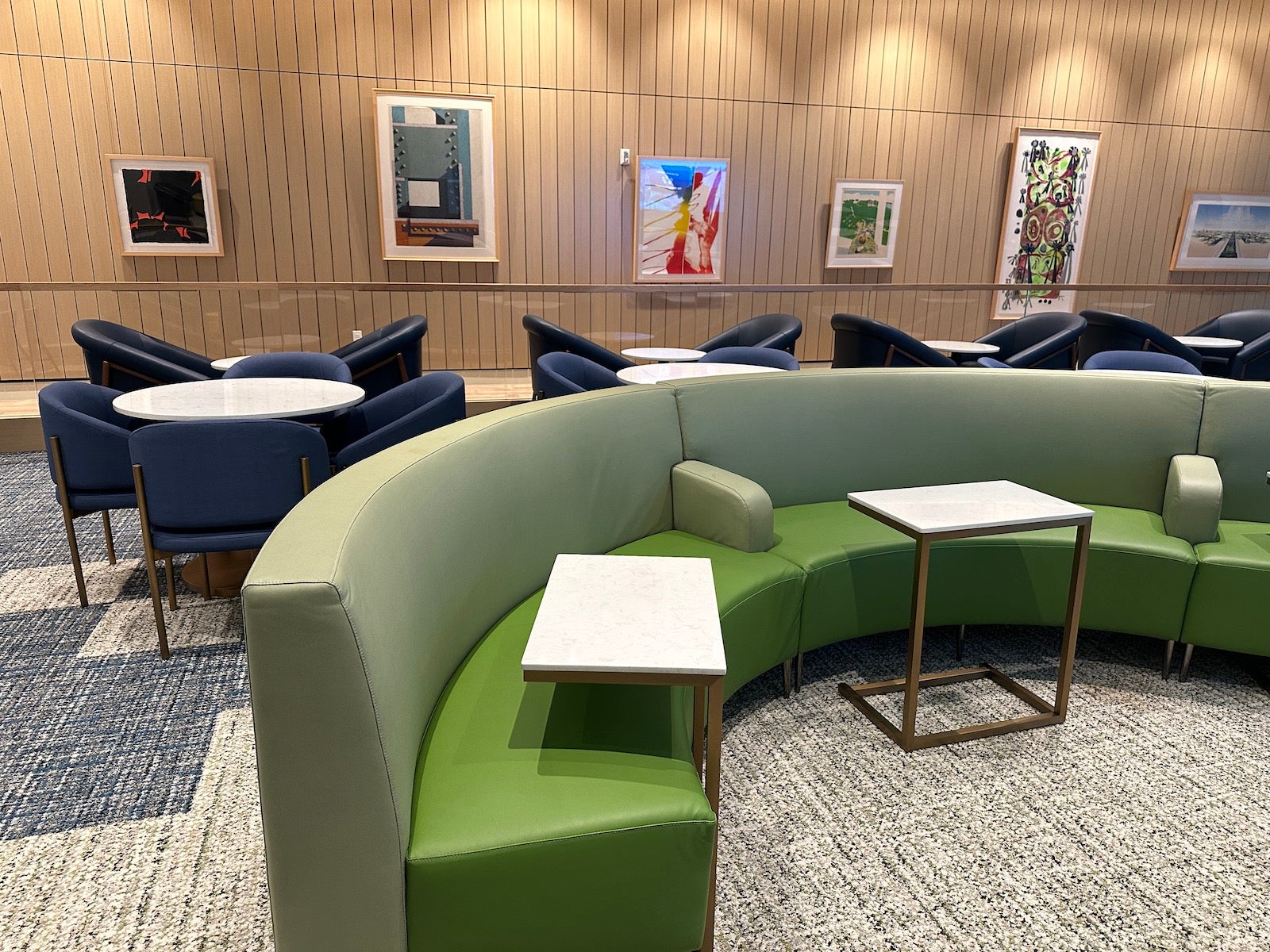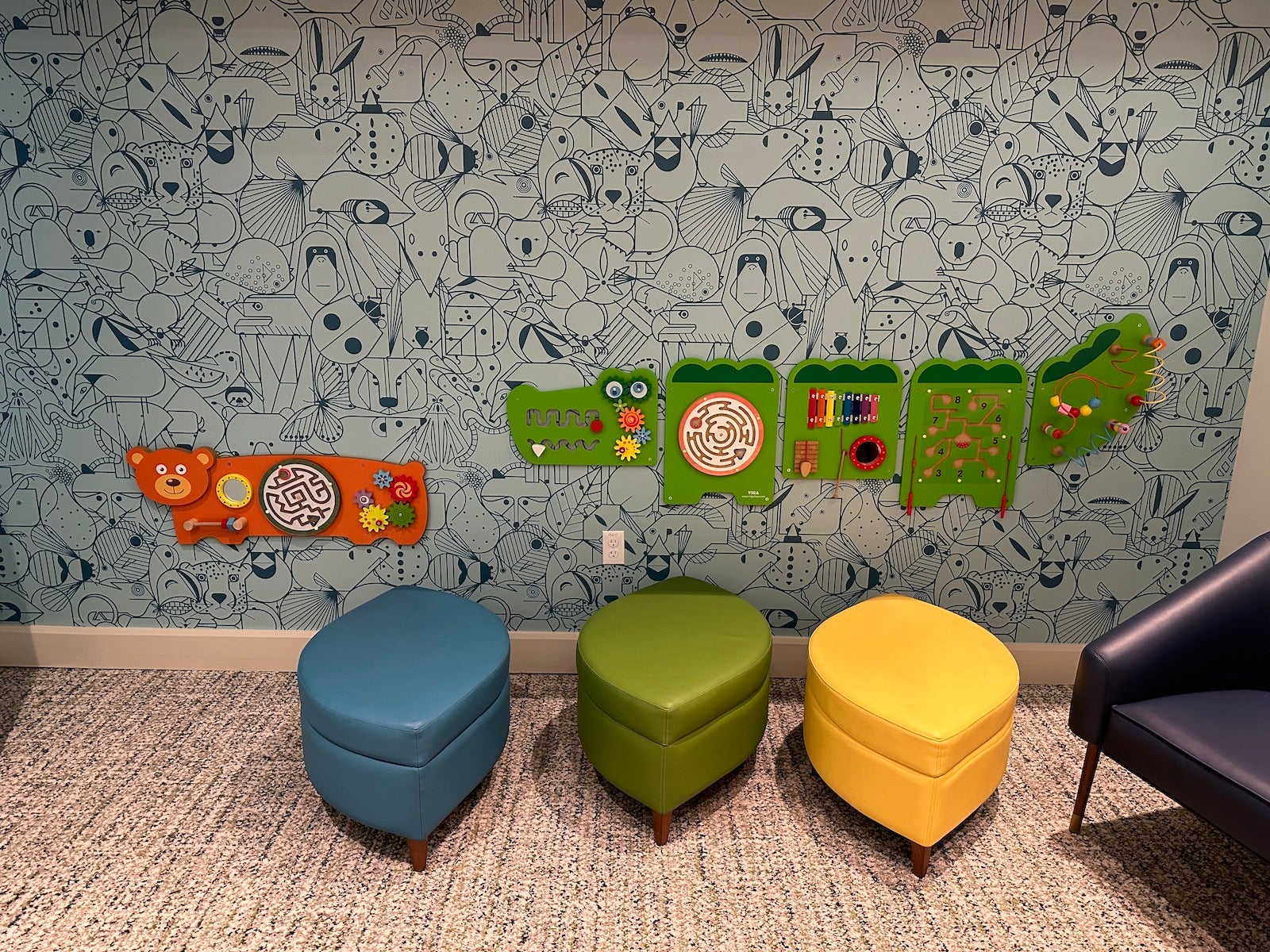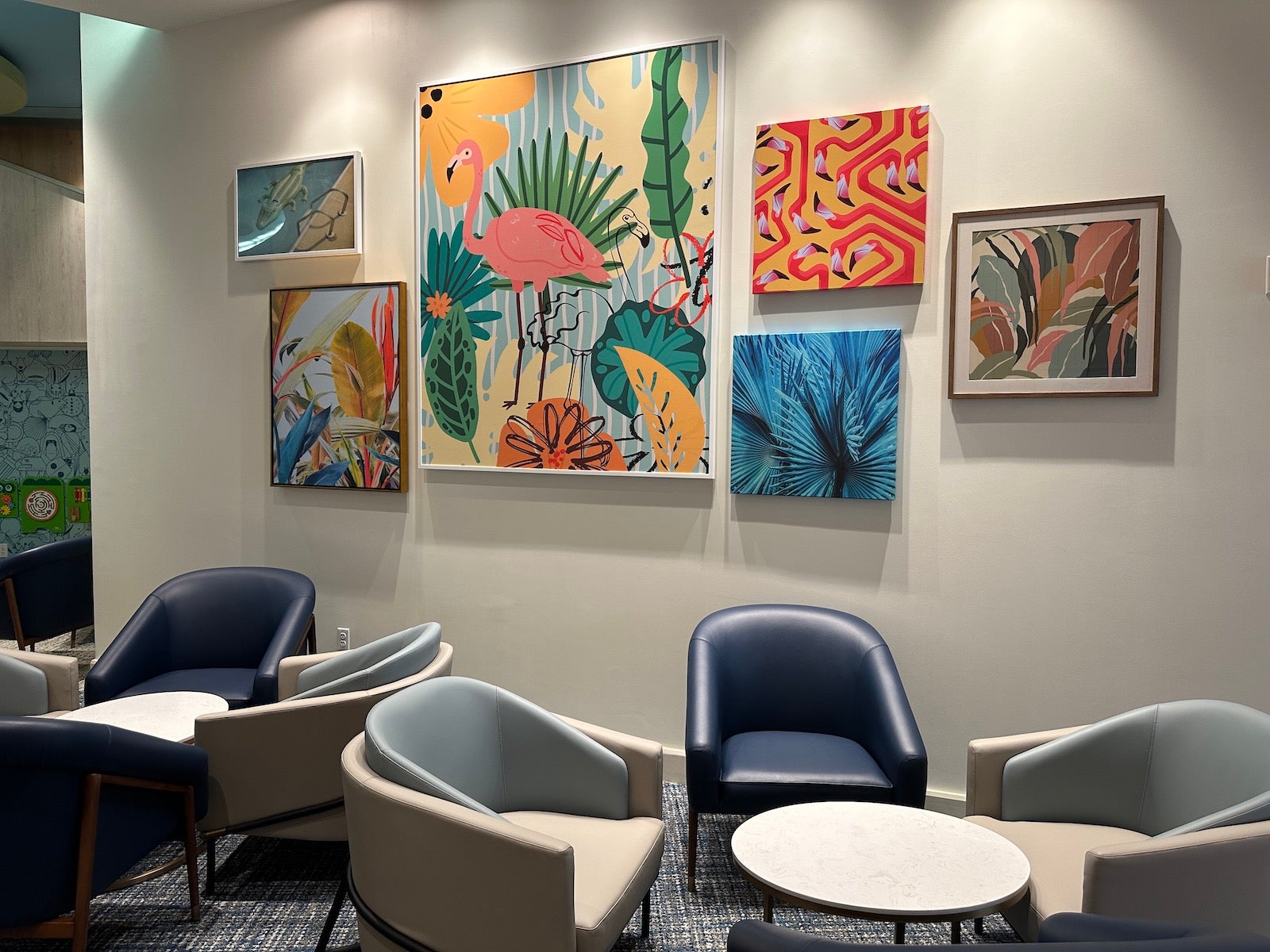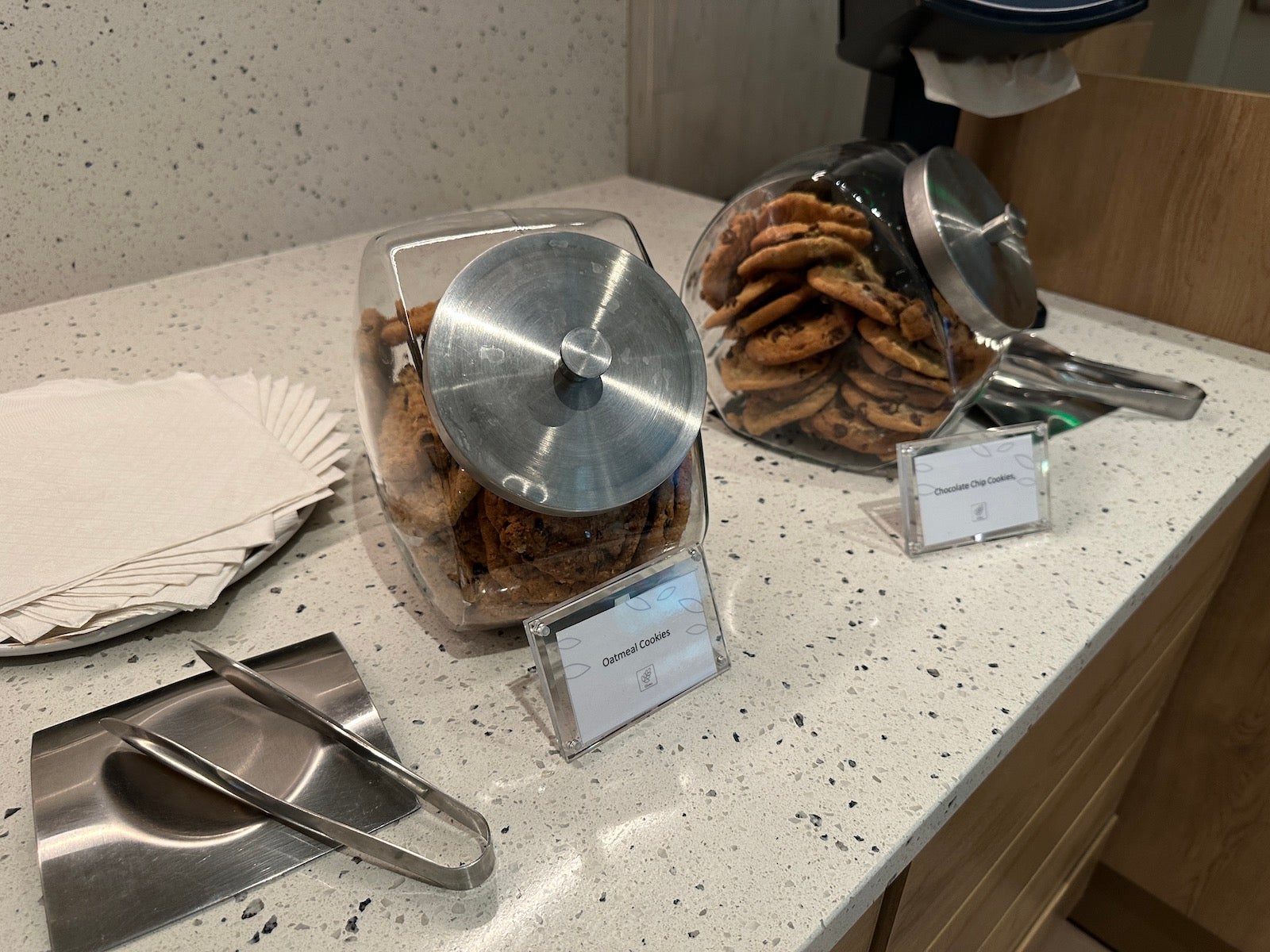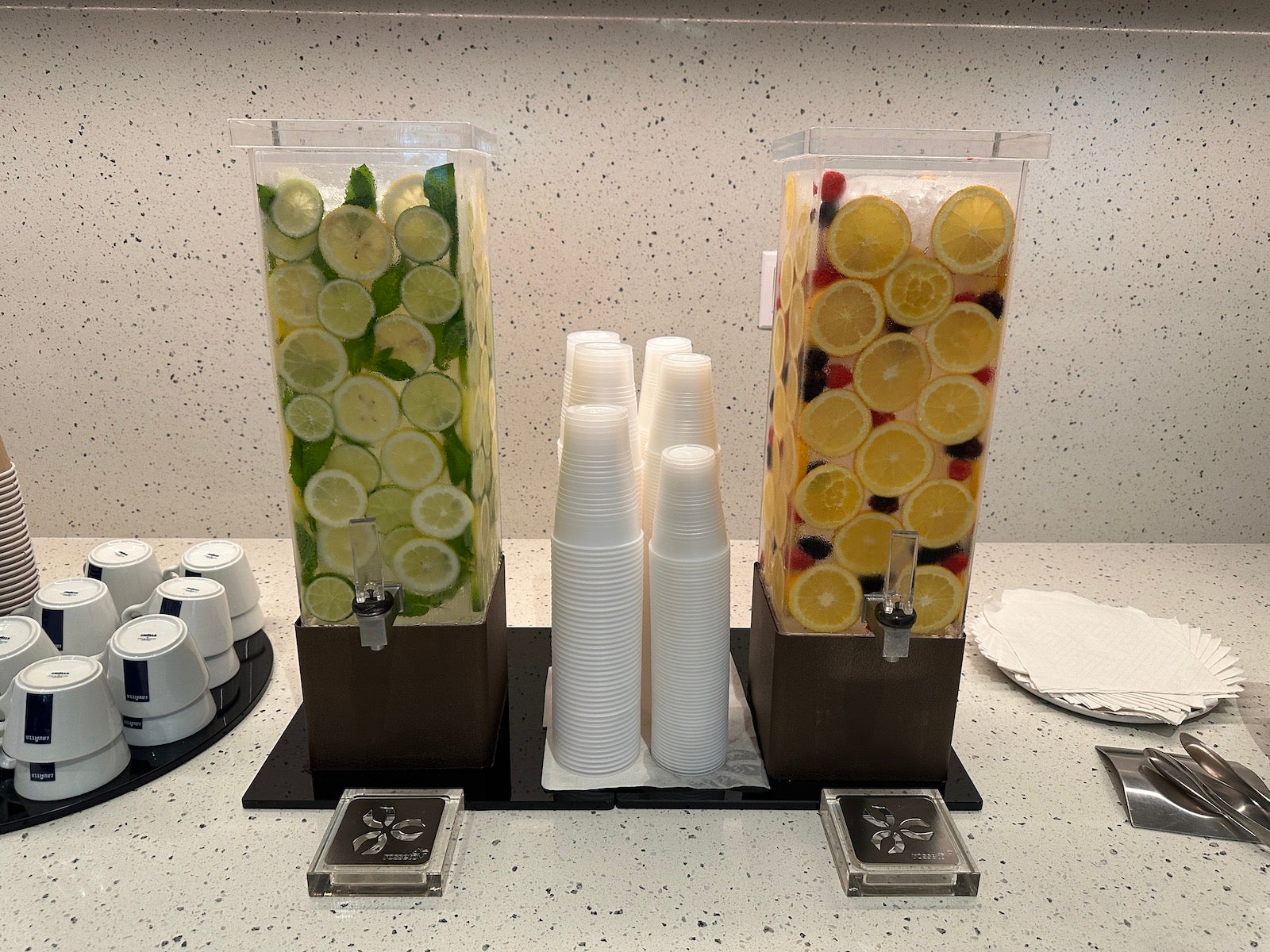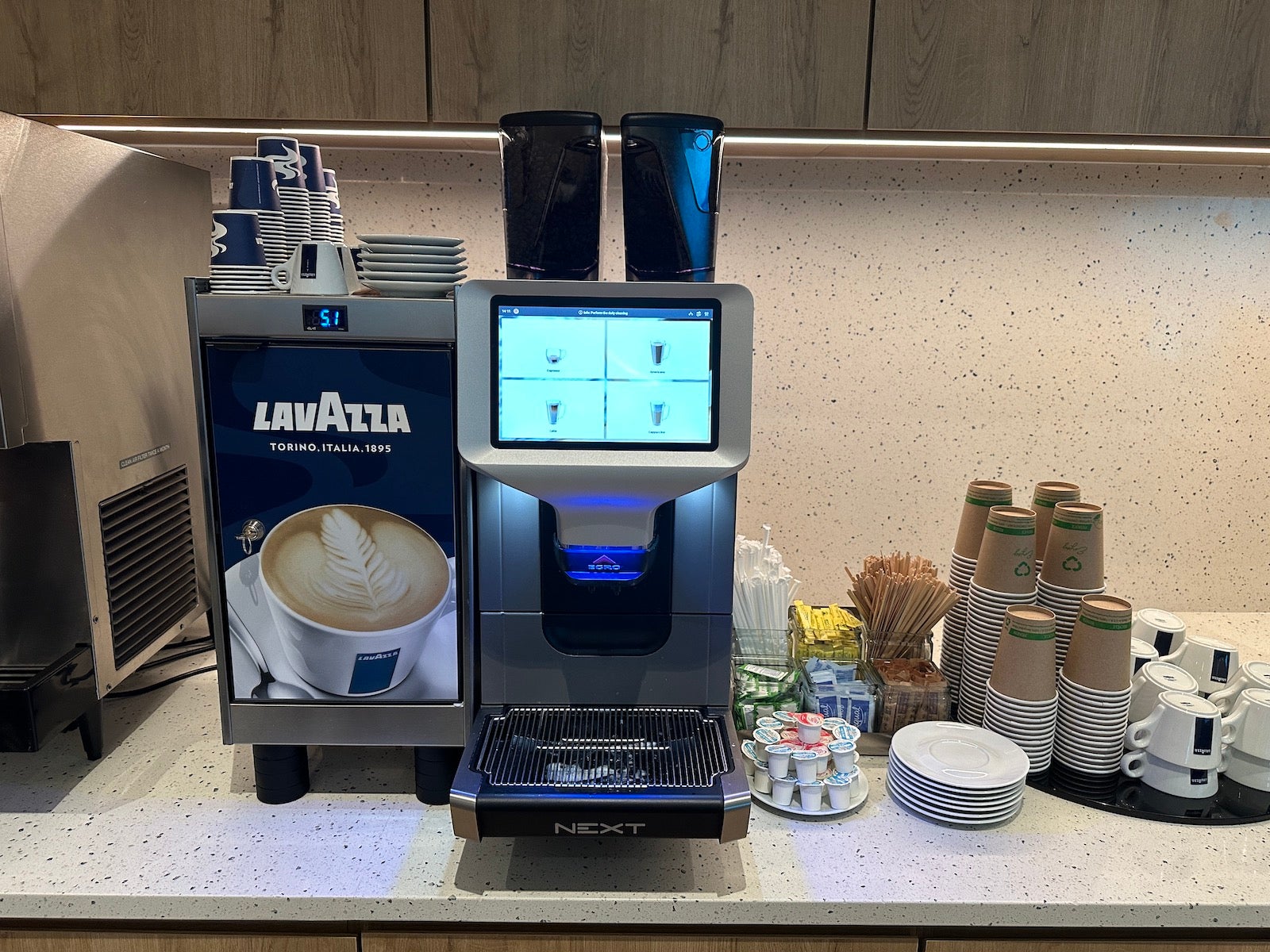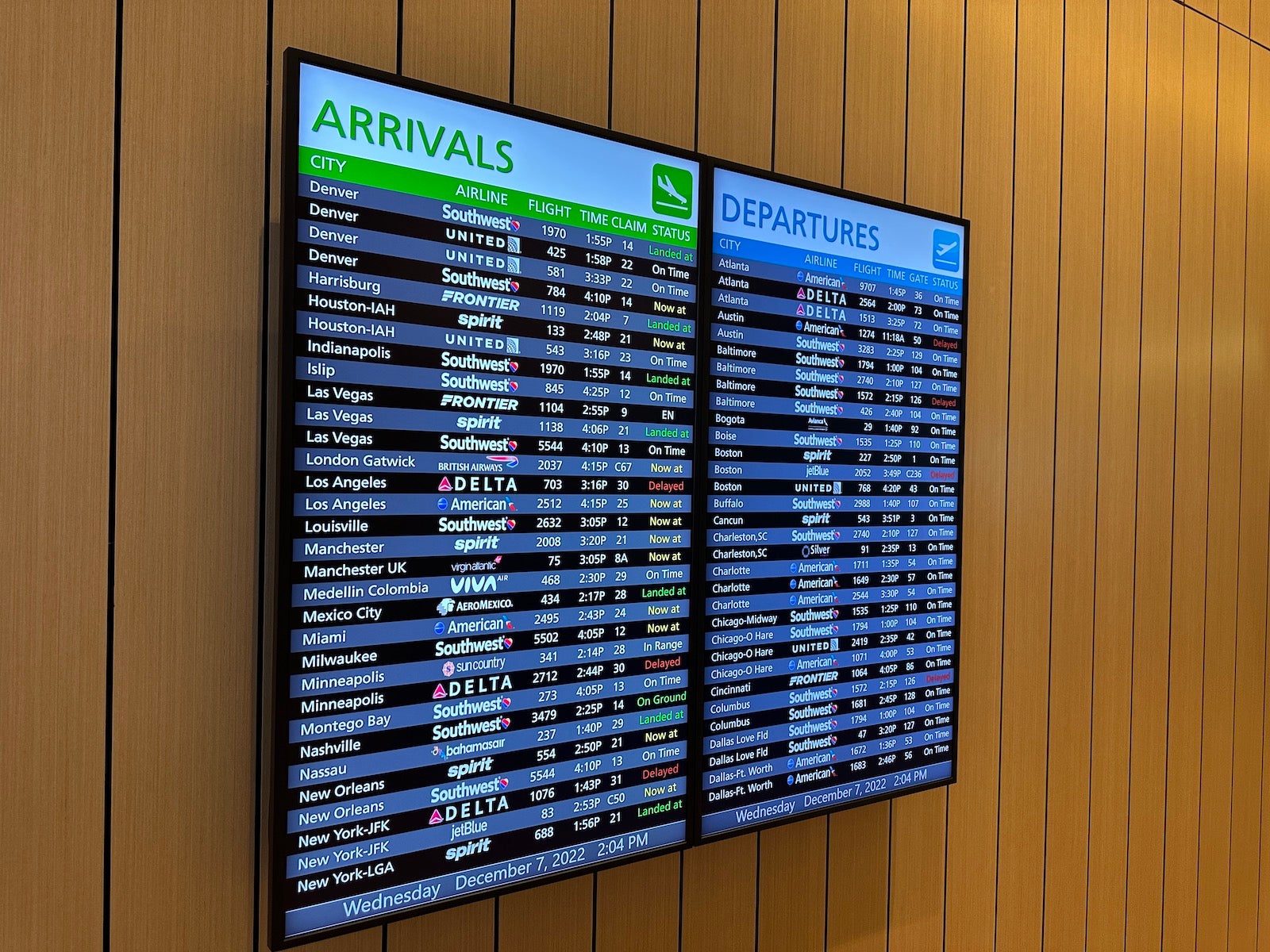 Also in the family area, you'll find freshly baked cookies and a selection of drinks, including infused waters, tea and custom-made espresso beverages from a Lavazza espresso maker.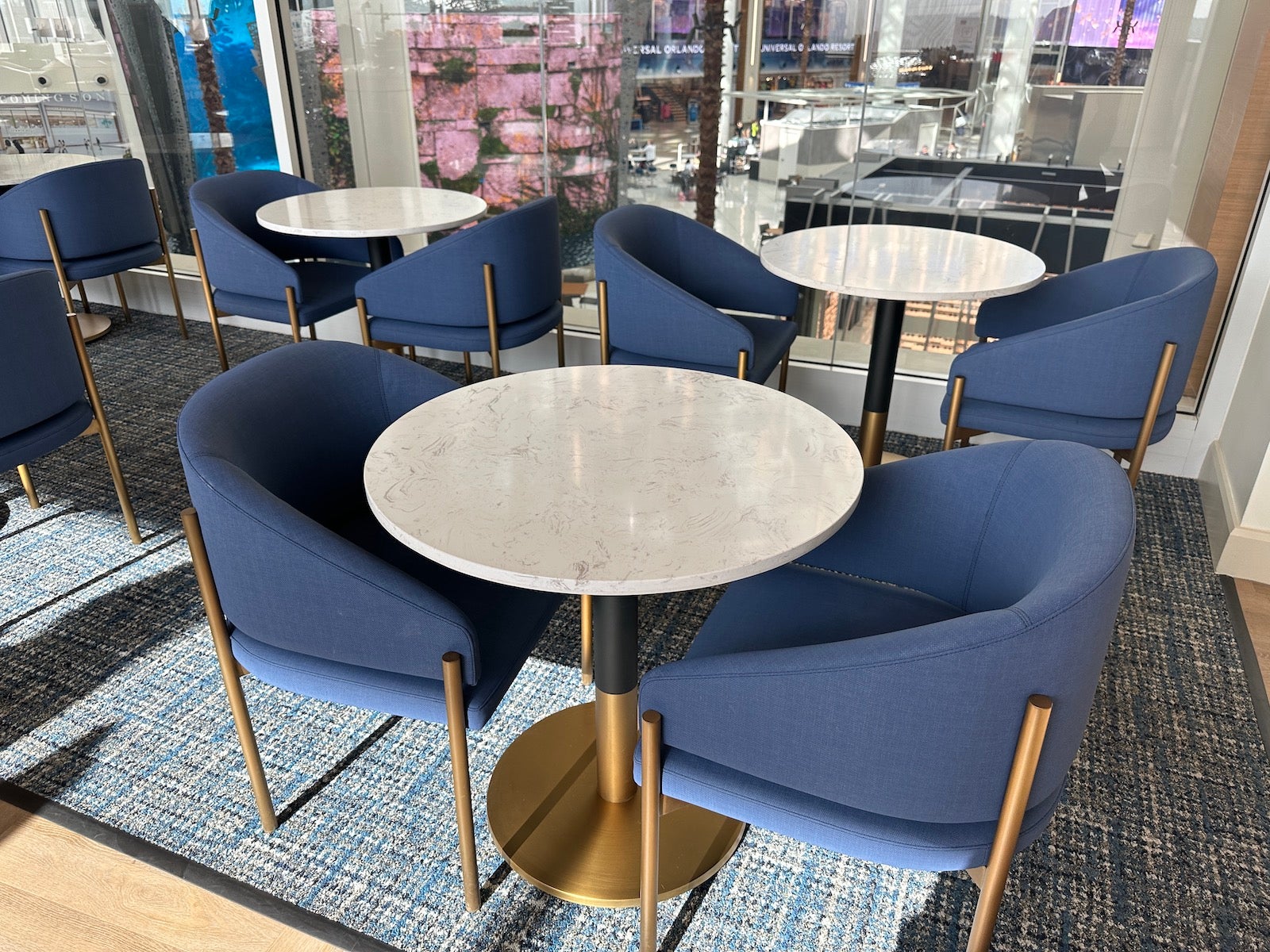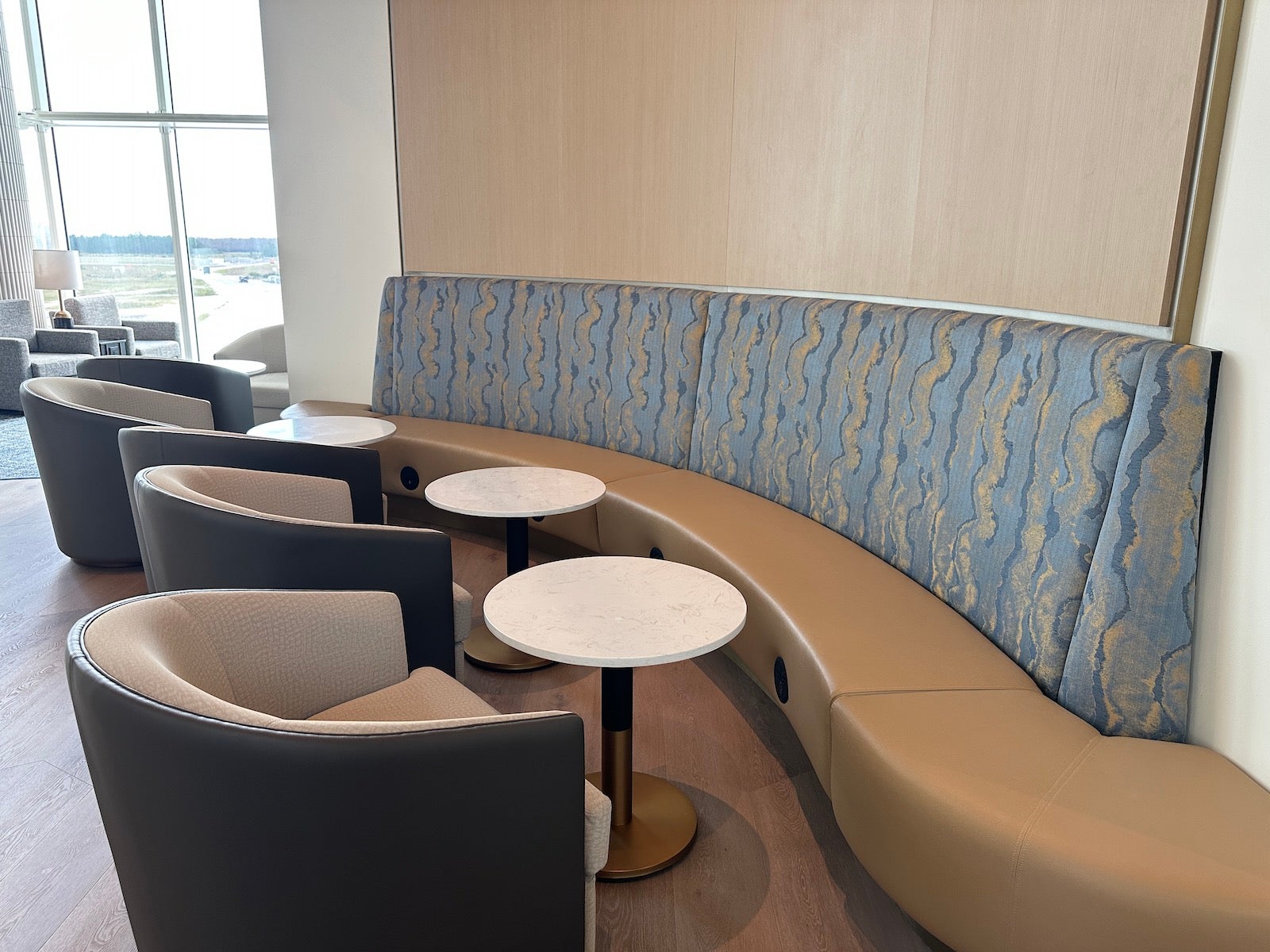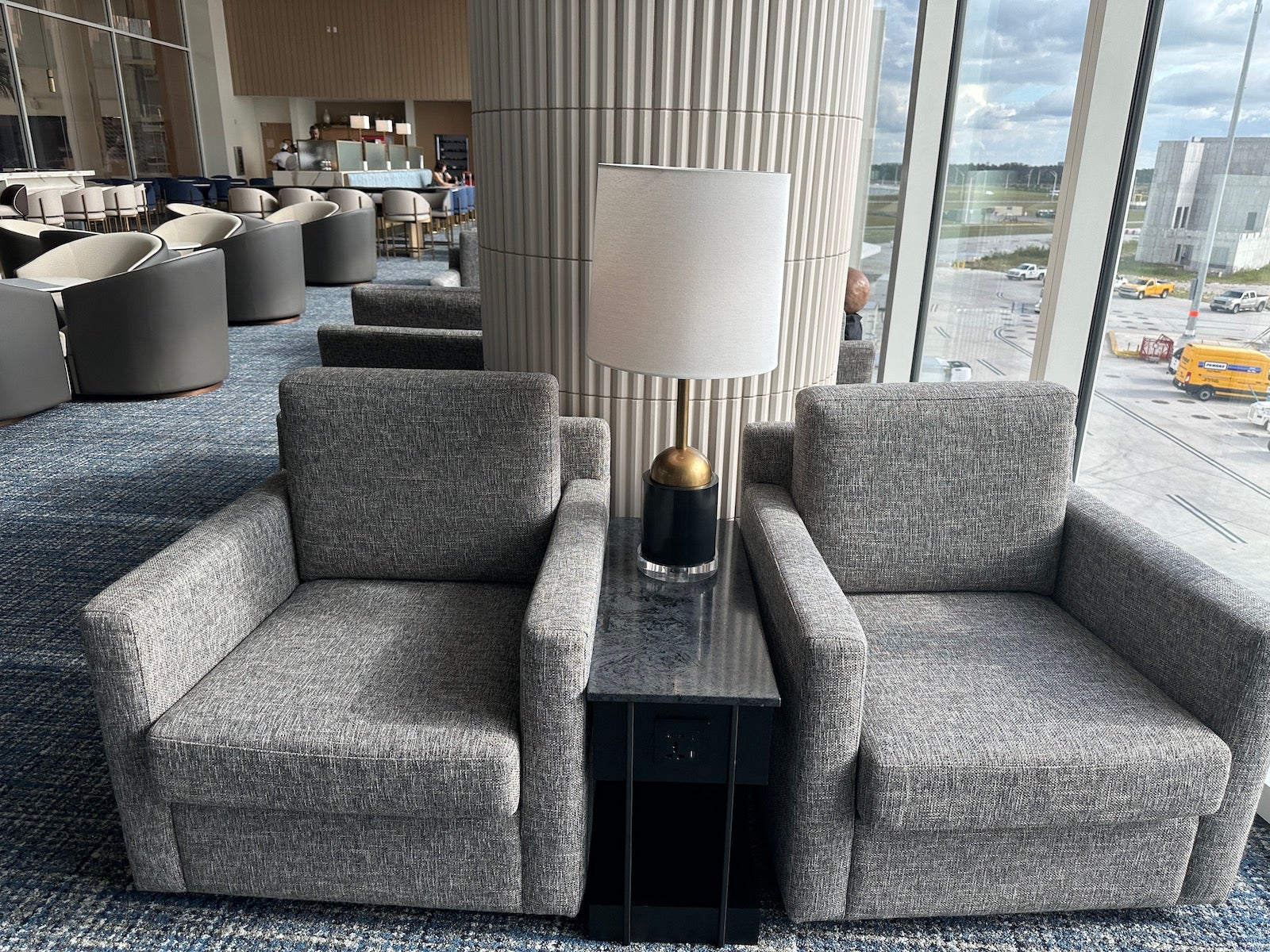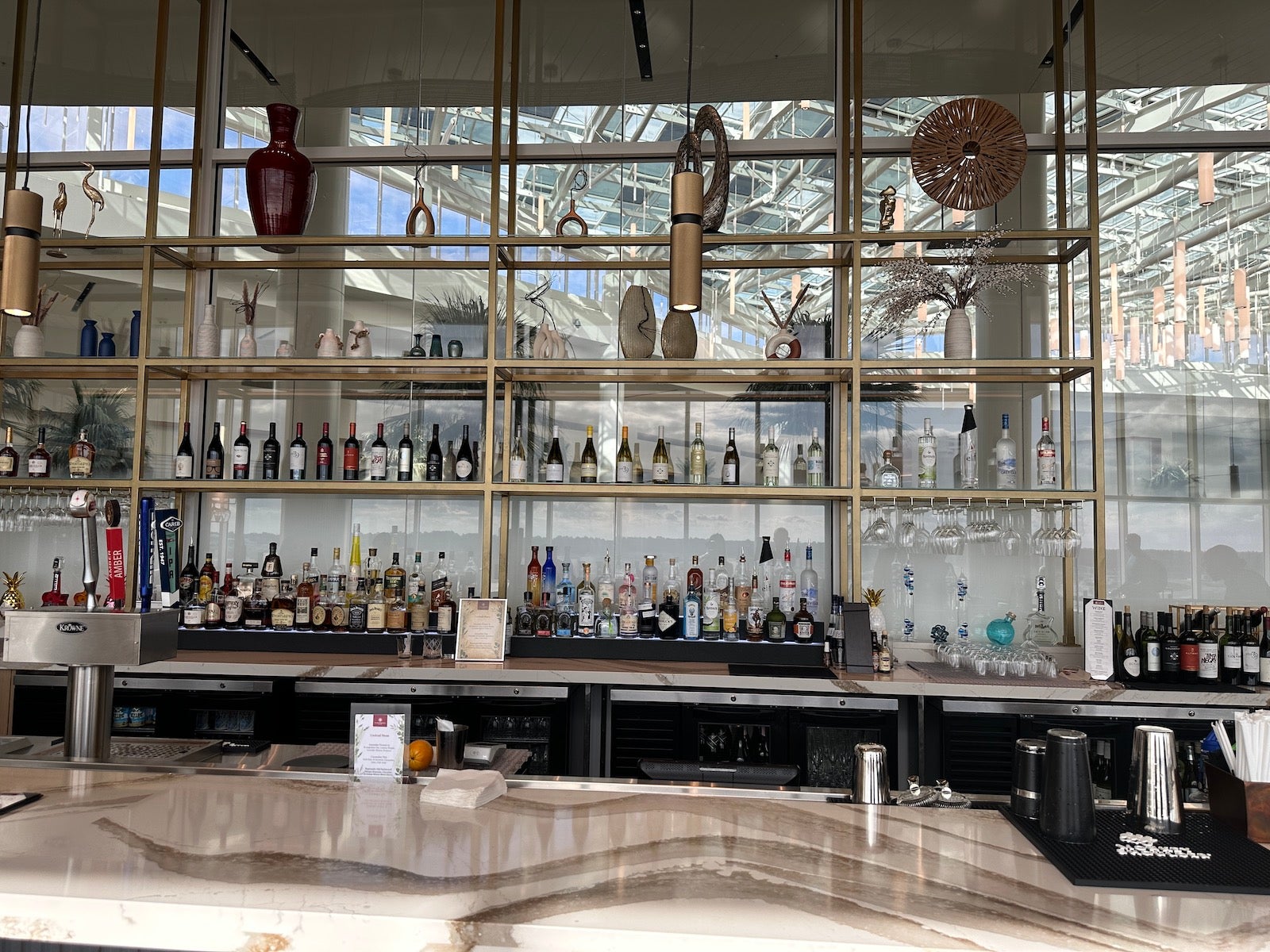 After passing through the family area, you enter the lounge's main area. Here, you'll find a variety of seating options, most of which are only an arm's reach away from international charging ports. This is also where the full-service bar and food service area are located. The high ceilings and floor-to-ceiling windows on both sides of the space give it a bright, open feel.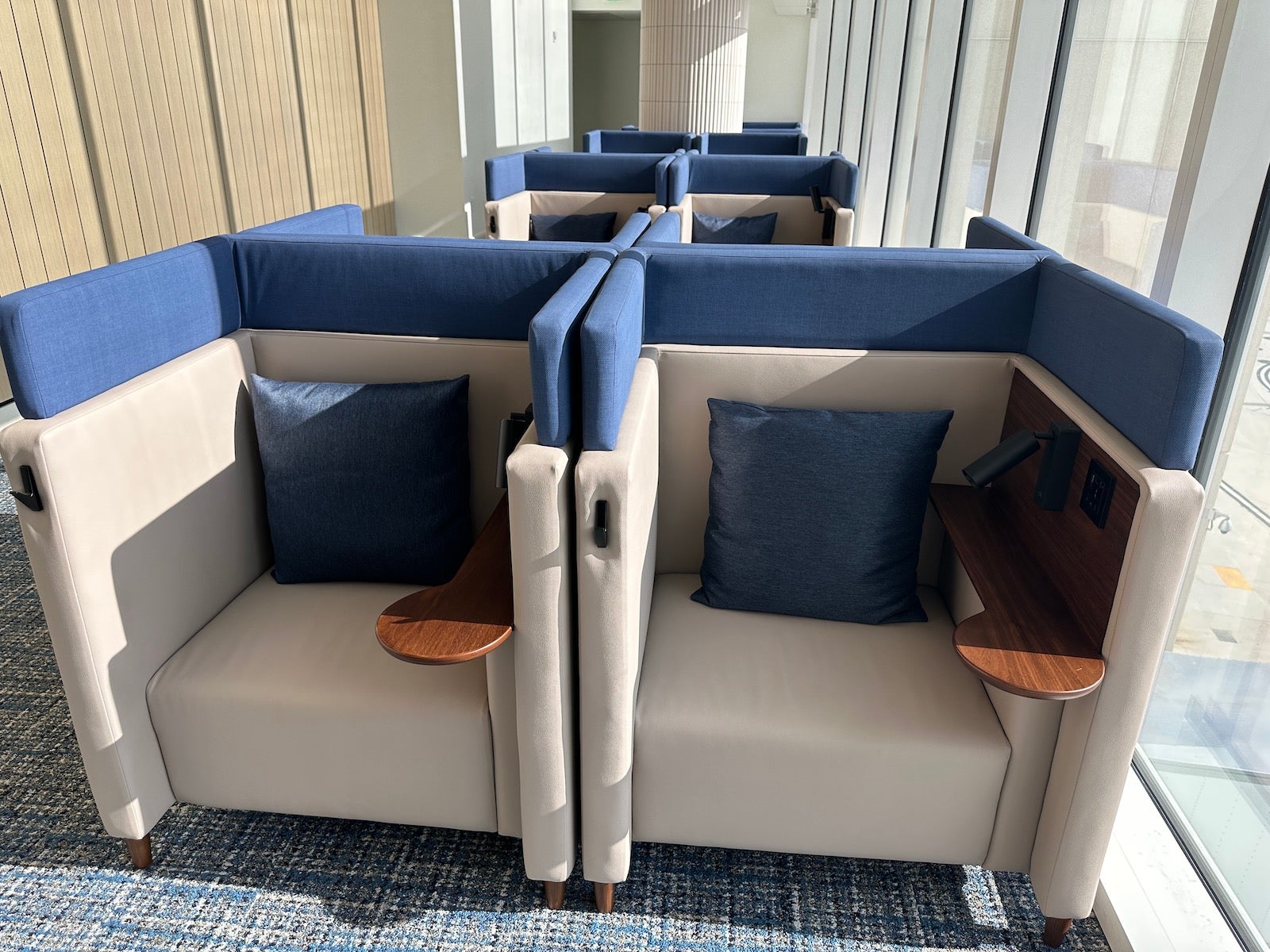 Beyond the main area is a dedicated quiet zone. The seating in this area was custom-made for privacy and comfort with a small hook for your coat or purse, an international charging port, a reading light, a pillow and a small work table. Seats are also situated in such a way that you can do a bit of planespotting while you work.
The lounge also has three shower facilities near the front entrance and five individual restrooms. Accessible showers and restrooms are both available.
Food and beverage
The Orlando Plaza Premium Lounge's culinary offerings range from freshly made pastries, desserts and cookies to gourmet dishes like bourbon chicken teriyaki and beef meatloaf with demi-glace. There is also a grab-and-go cold case with fresh fruits, desserts and salads.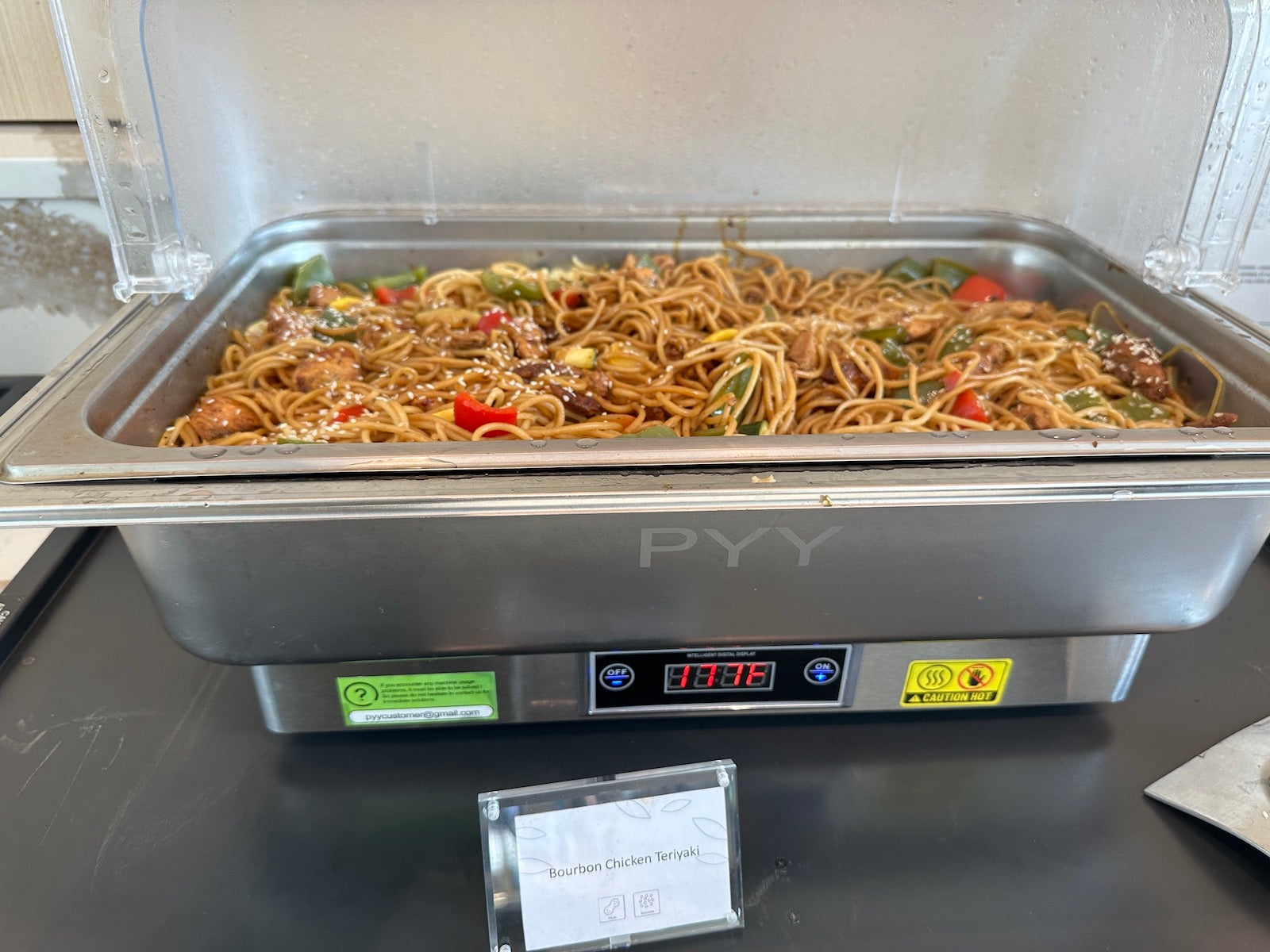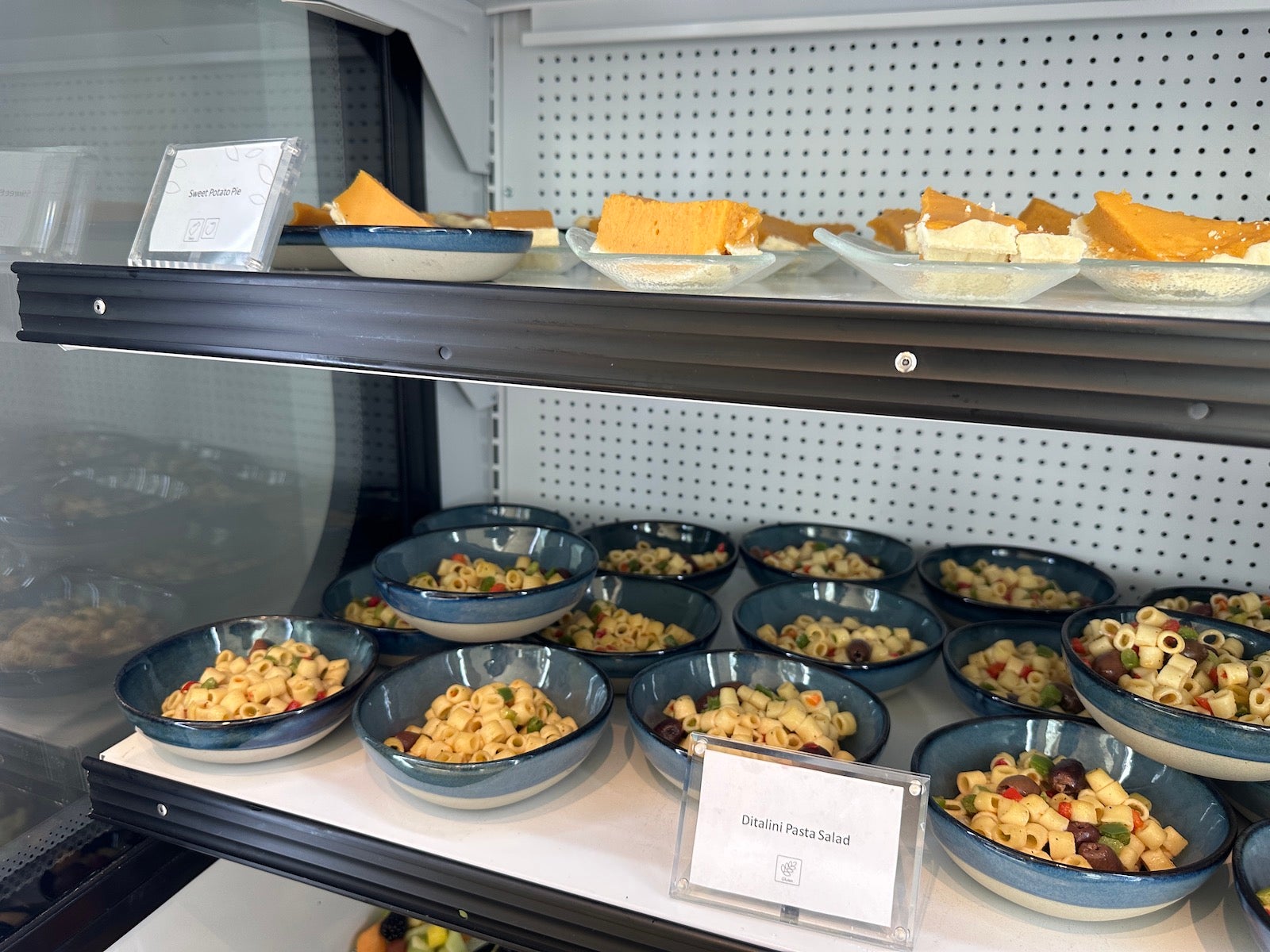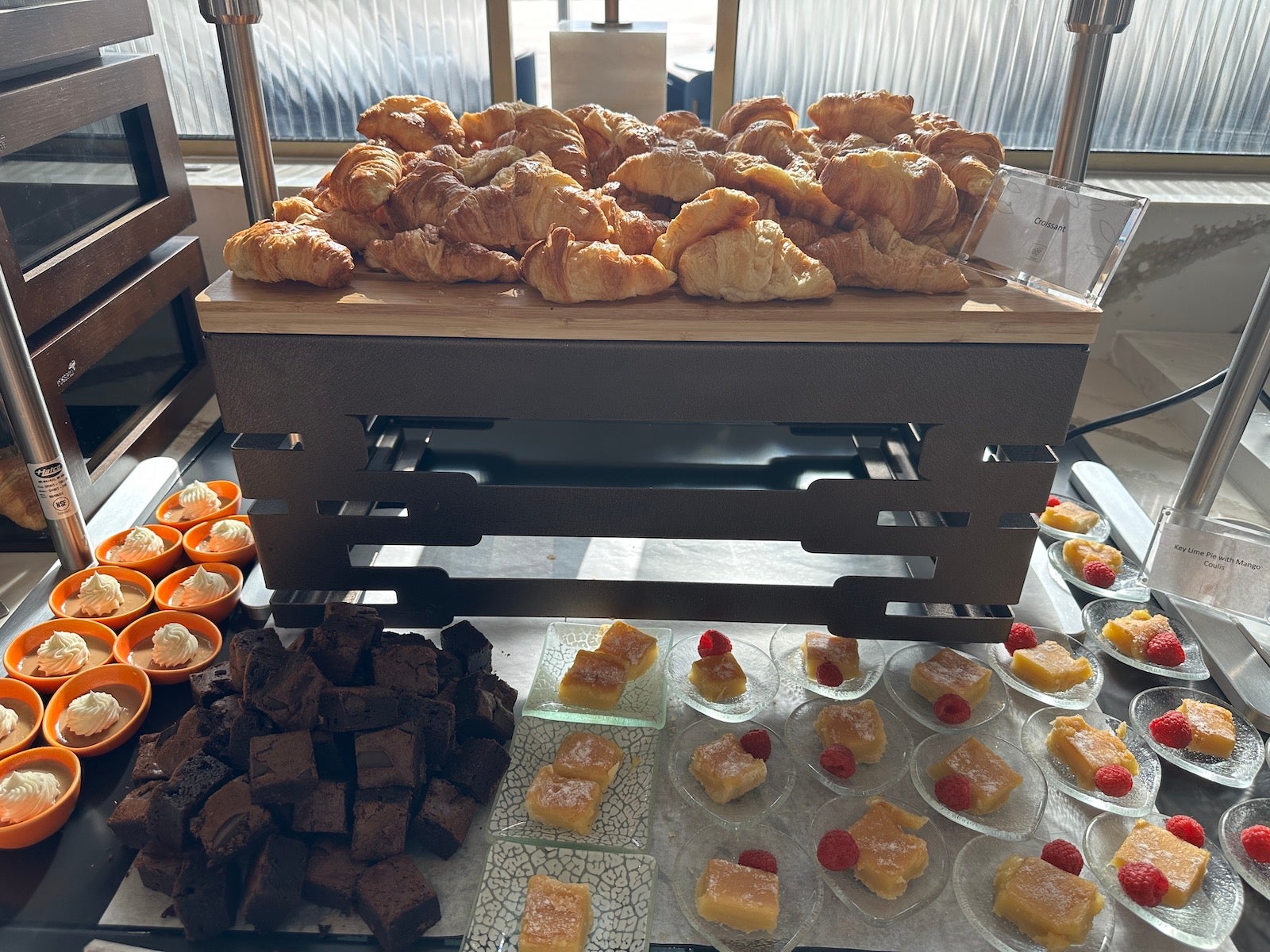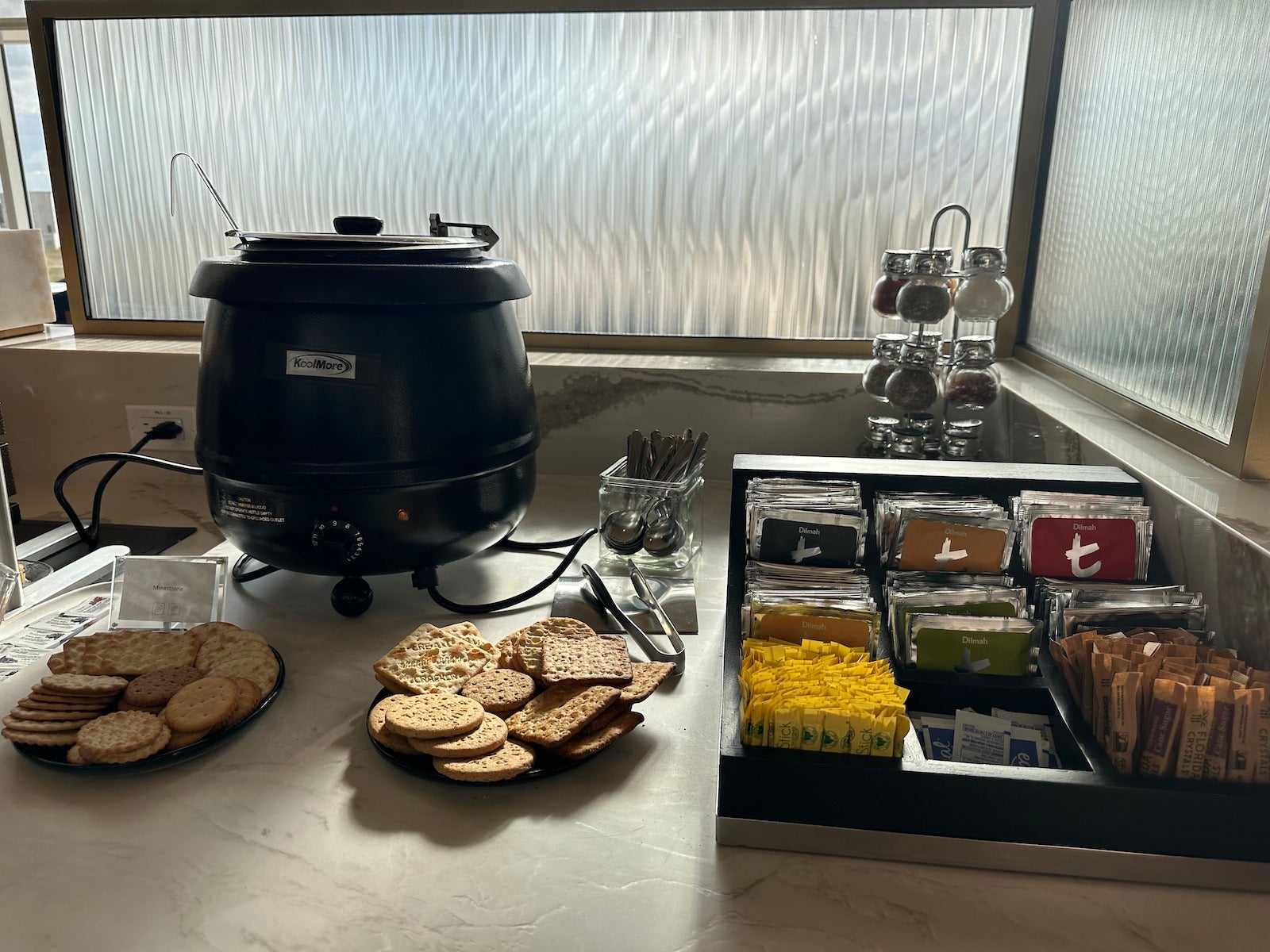 The full-service bar has a large selection of beer, wine and spirits, including a rotating menu of cocktails crafted by the friendly mixologists behind the bar. There is a second espresso machine at the bar so that you can order coffee drinks (splash of Kahlua optional). Most alcoholic beverages are available at no additional fee, but a few high-end options require a small upcharge. Tea, soda and water are also available.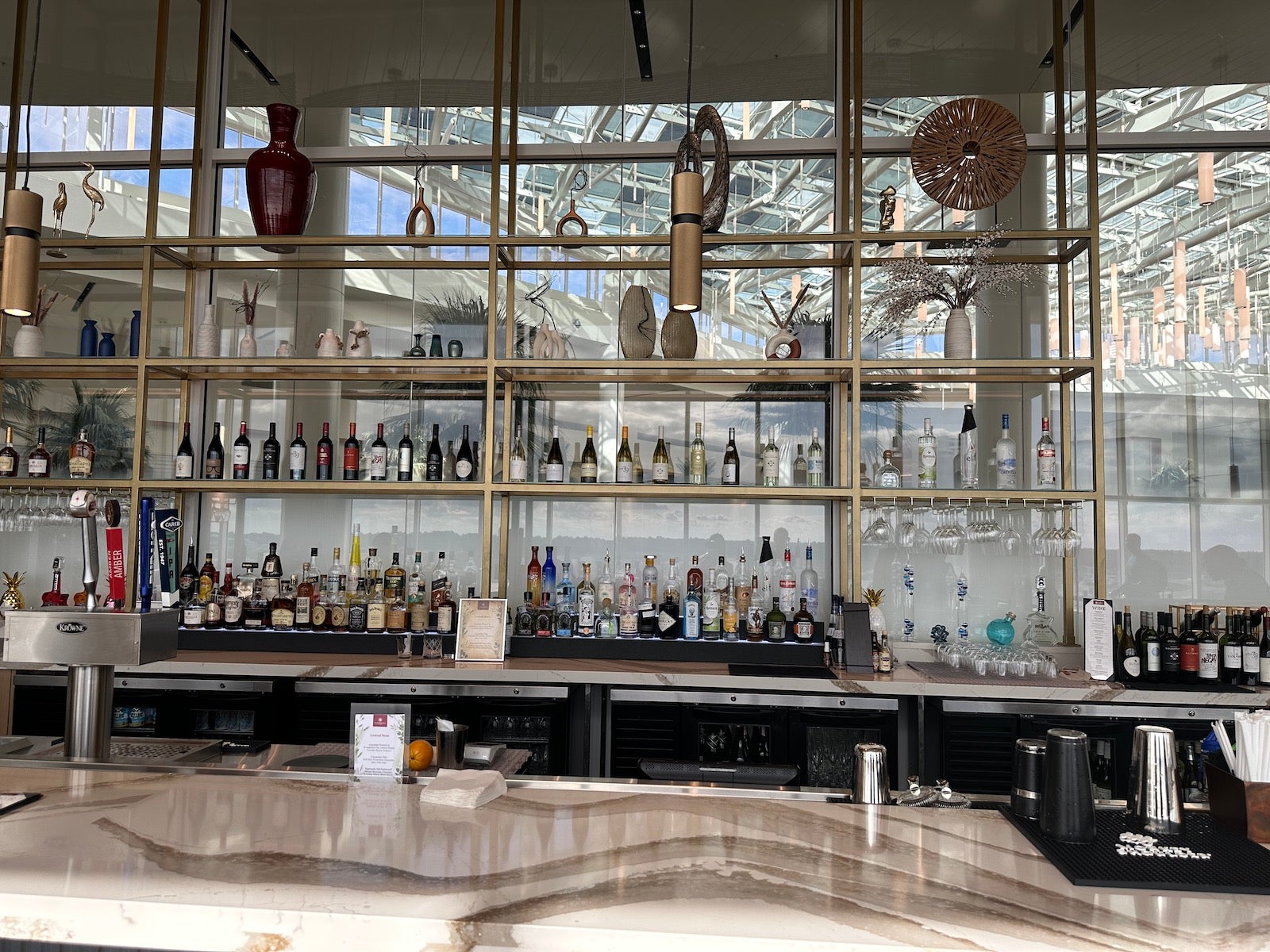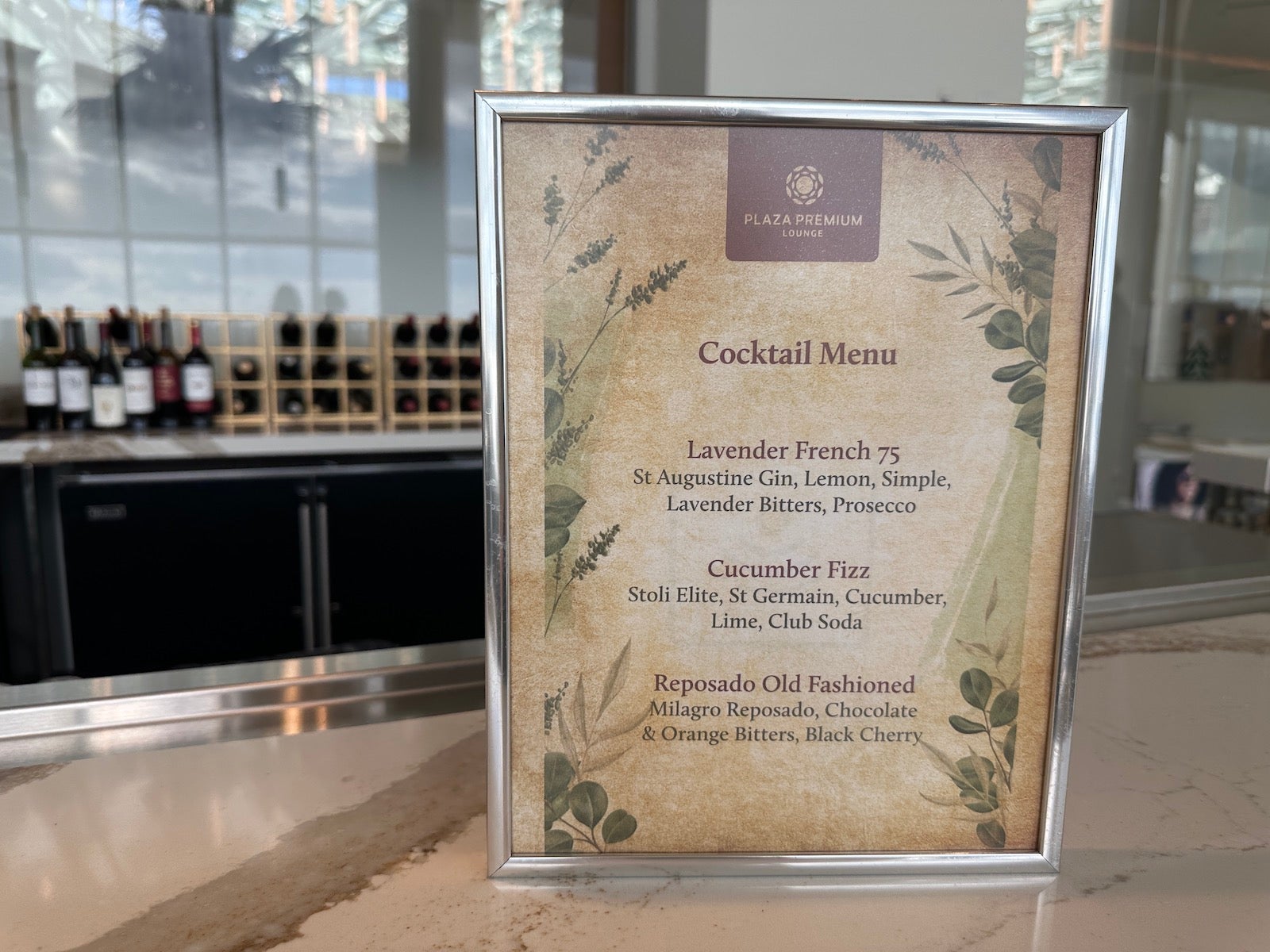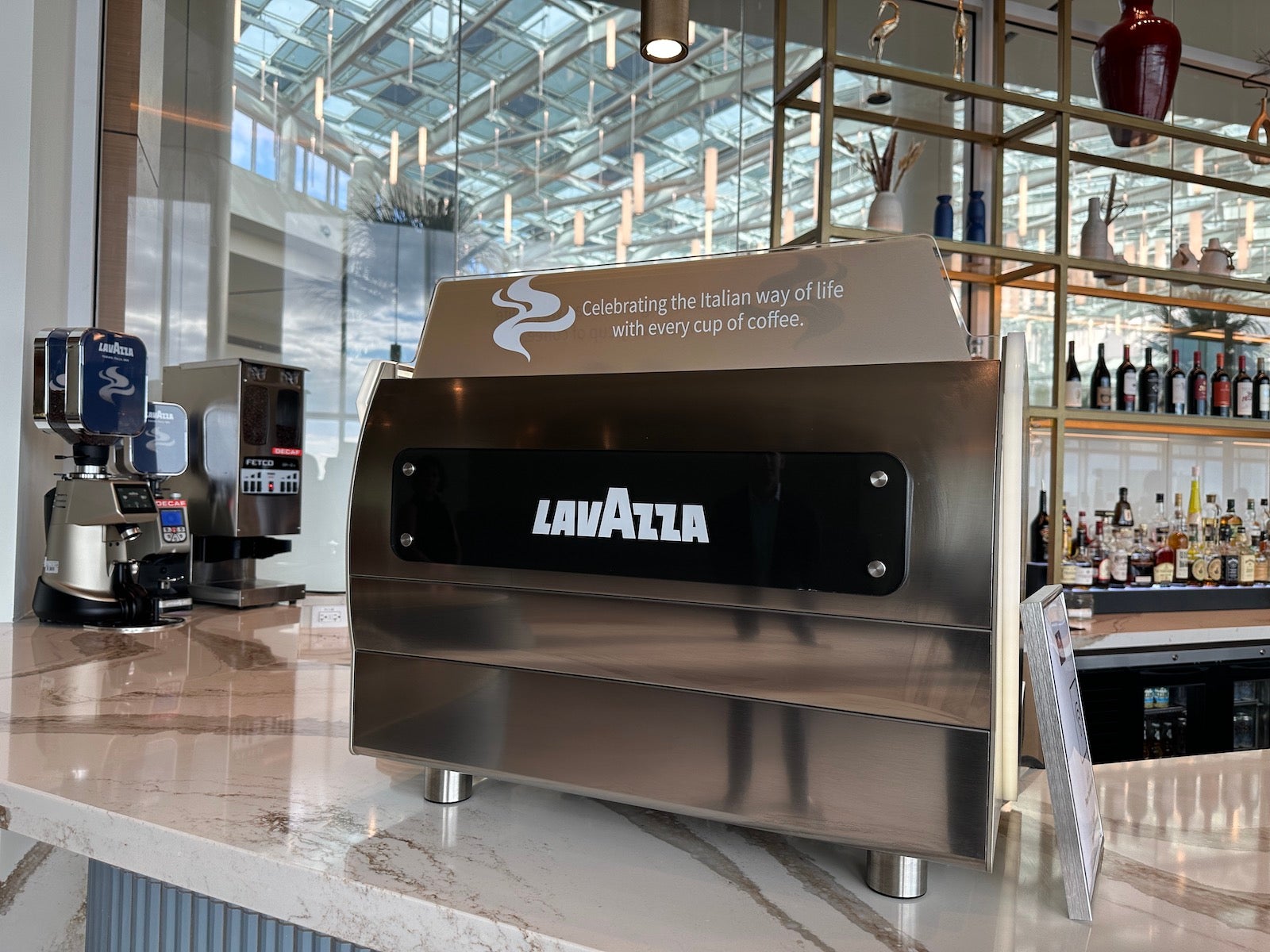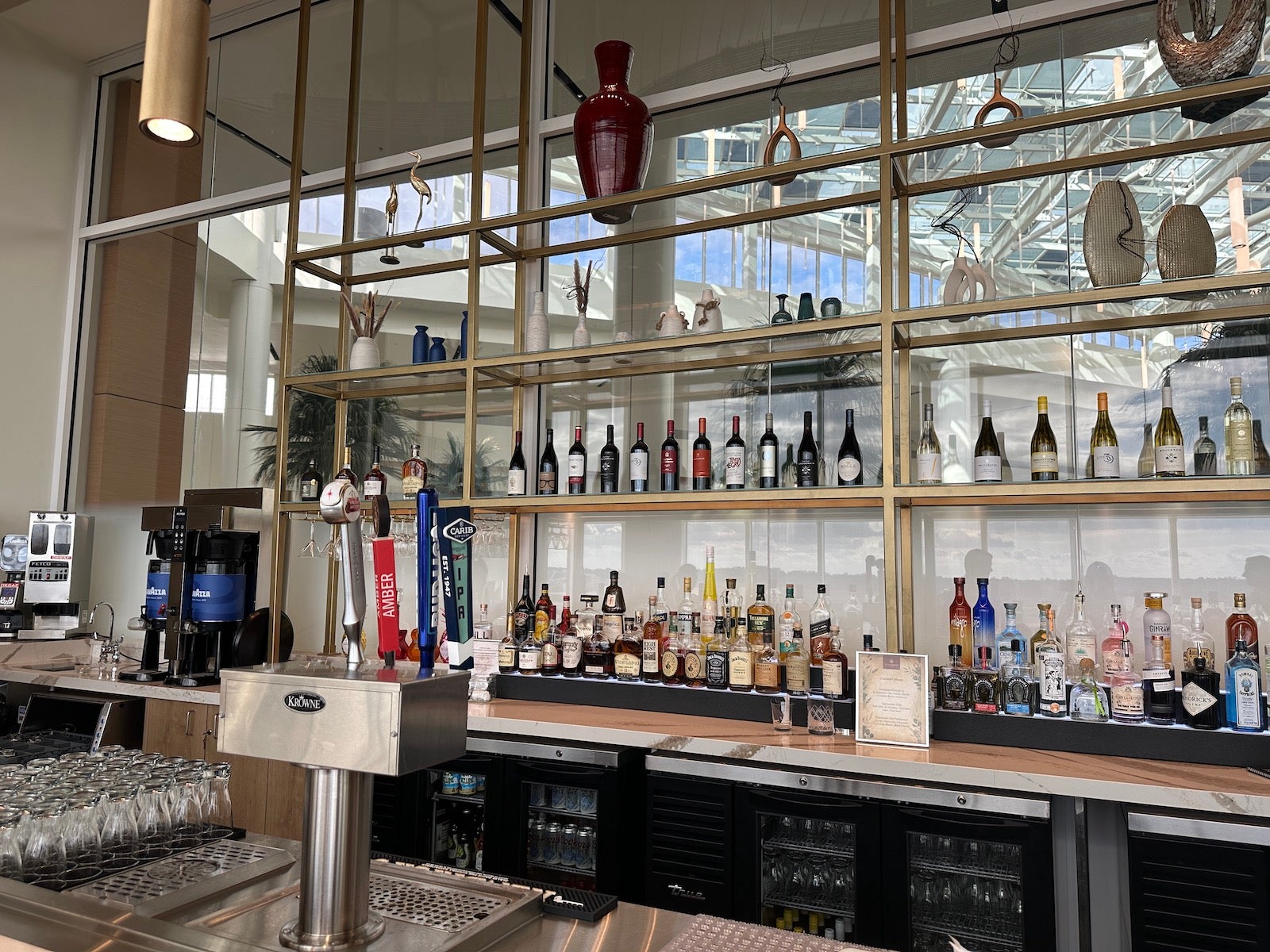 Upon request, one of the lounge's chefs will specially prepare a meal that meets the needs of any allergies or food sensitivities; children's dishes like homemade macaroni and cheese are also available.
Amenities
As already mentioned, instead of a traditional family room that hides families away from other guests, the Plaza Premium Lounge has a large, open area for families. There is a large interactive screen with a game called Tasty Turtle Treats where kids can move a turtle back and forth on the screen and attempt to catch falling treats. Full disclosure, I tried it out and it was fun for adults, too.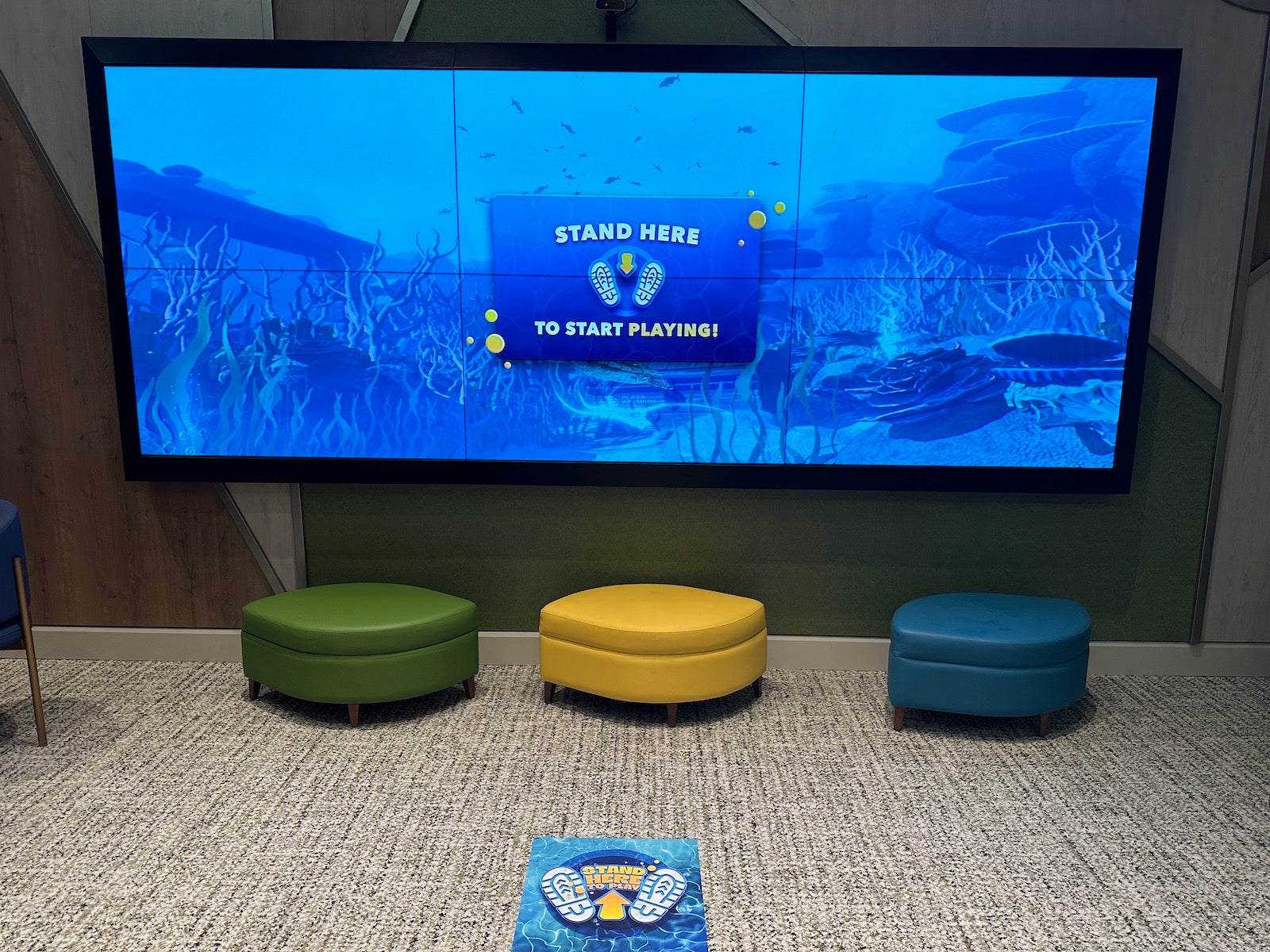 Three shower suites are available and can be reserved for 30 minutes. The spa-like shower rooms have calming ocean-inspired decor; adjustable showerheads; refillable shampoo, conditioner and body wash; towels; and a hair dryer. Outside of the shower suites and the restrooms, you'll find a sink and mirrors for freshening up.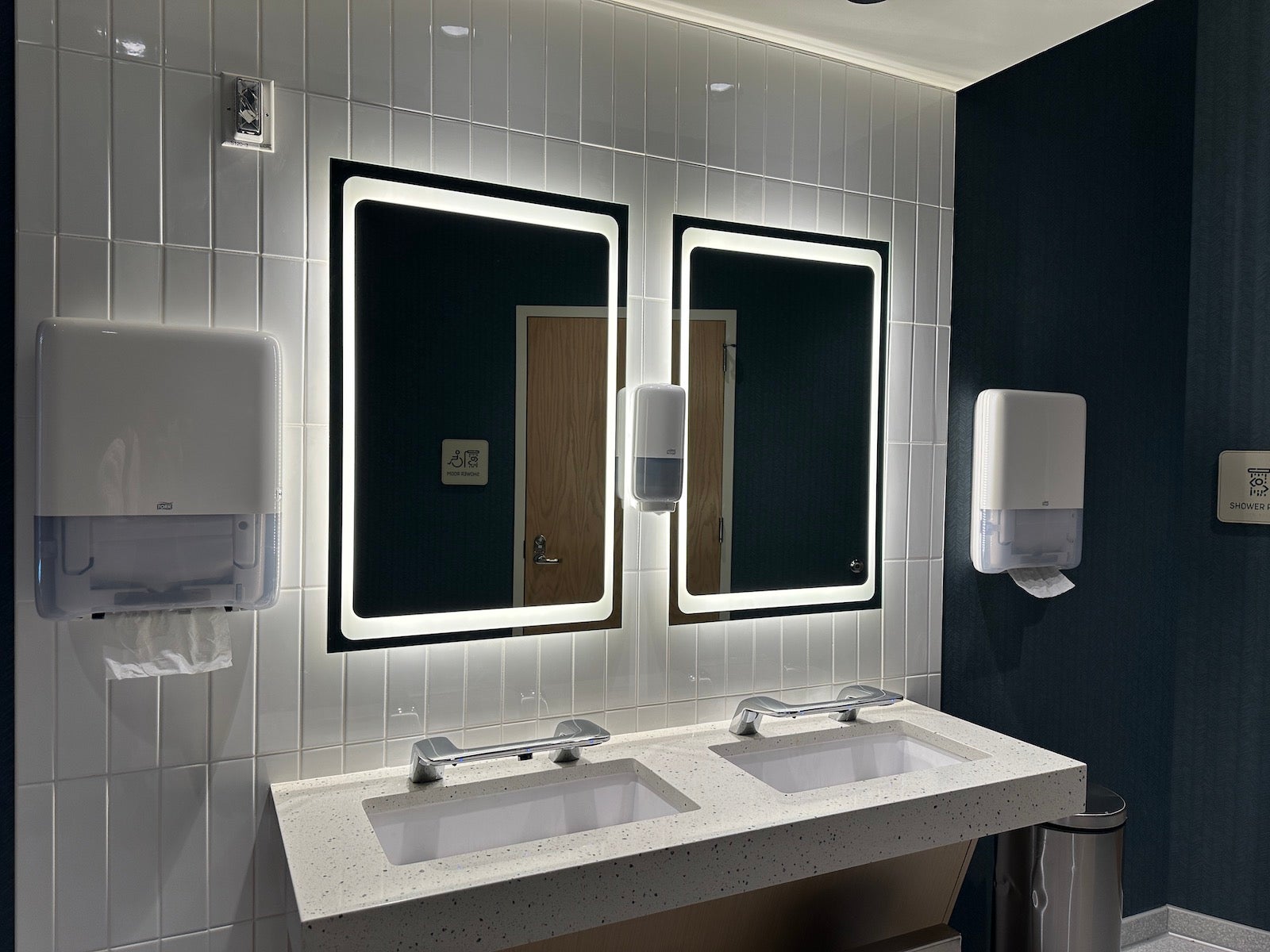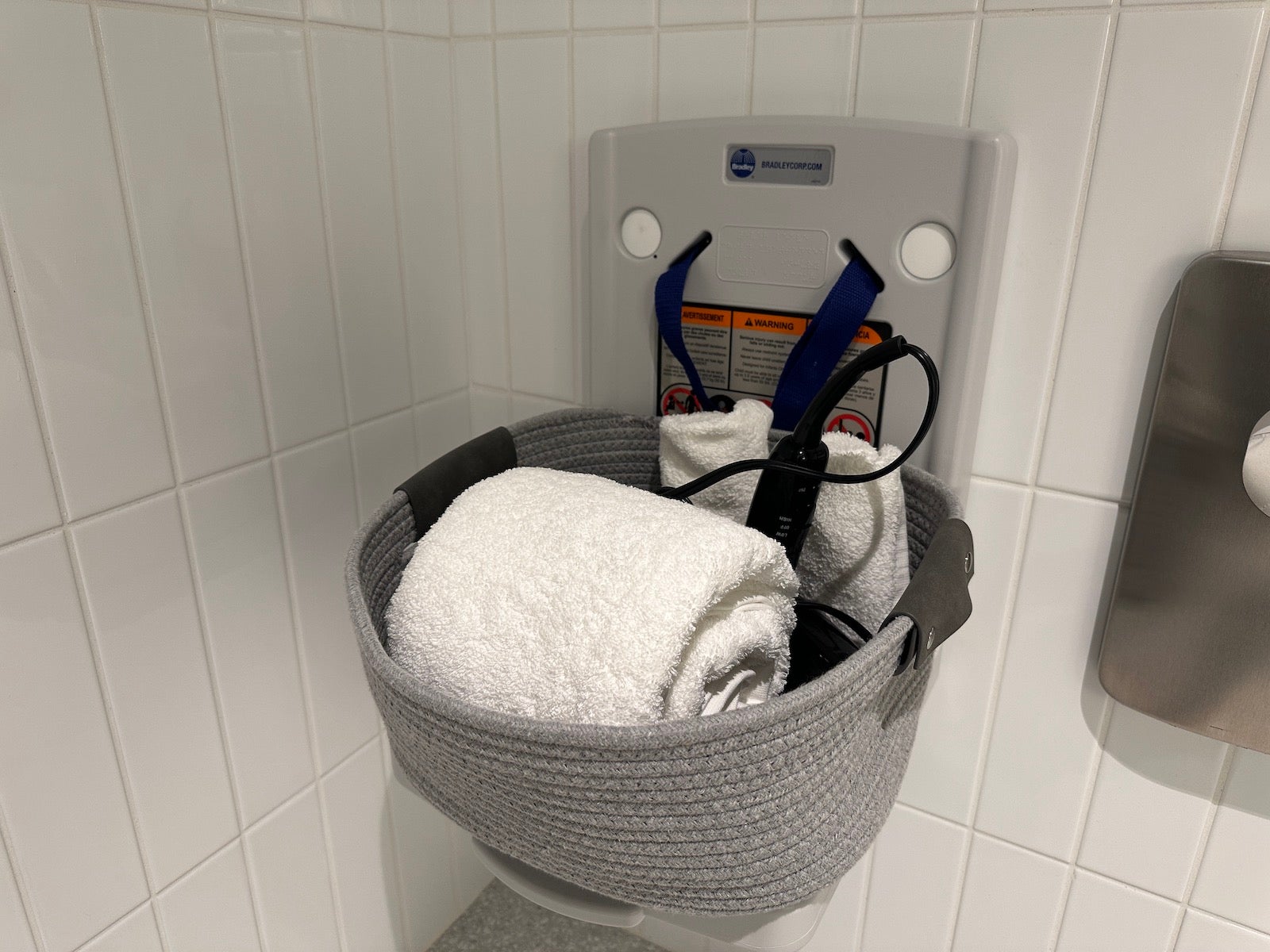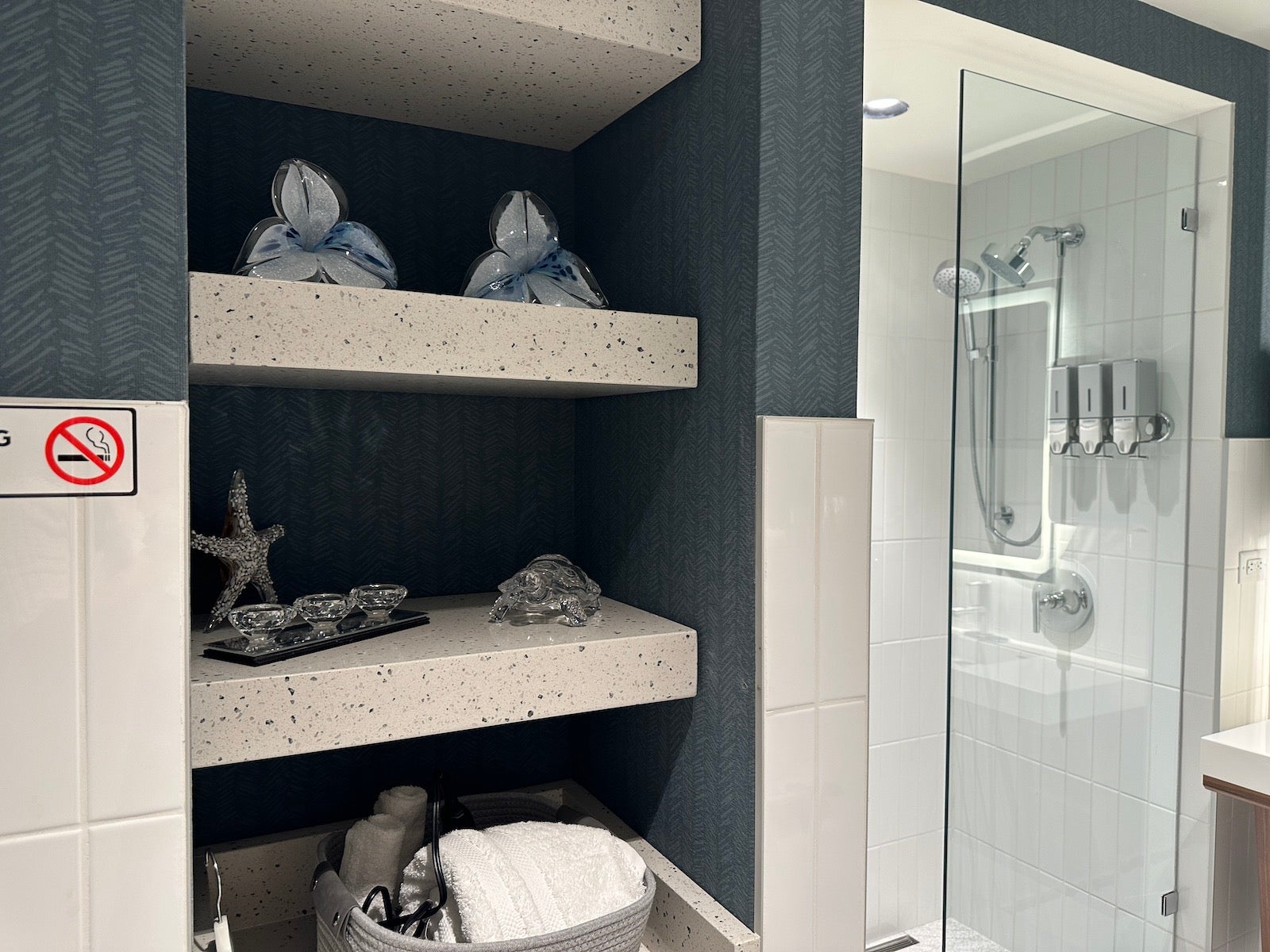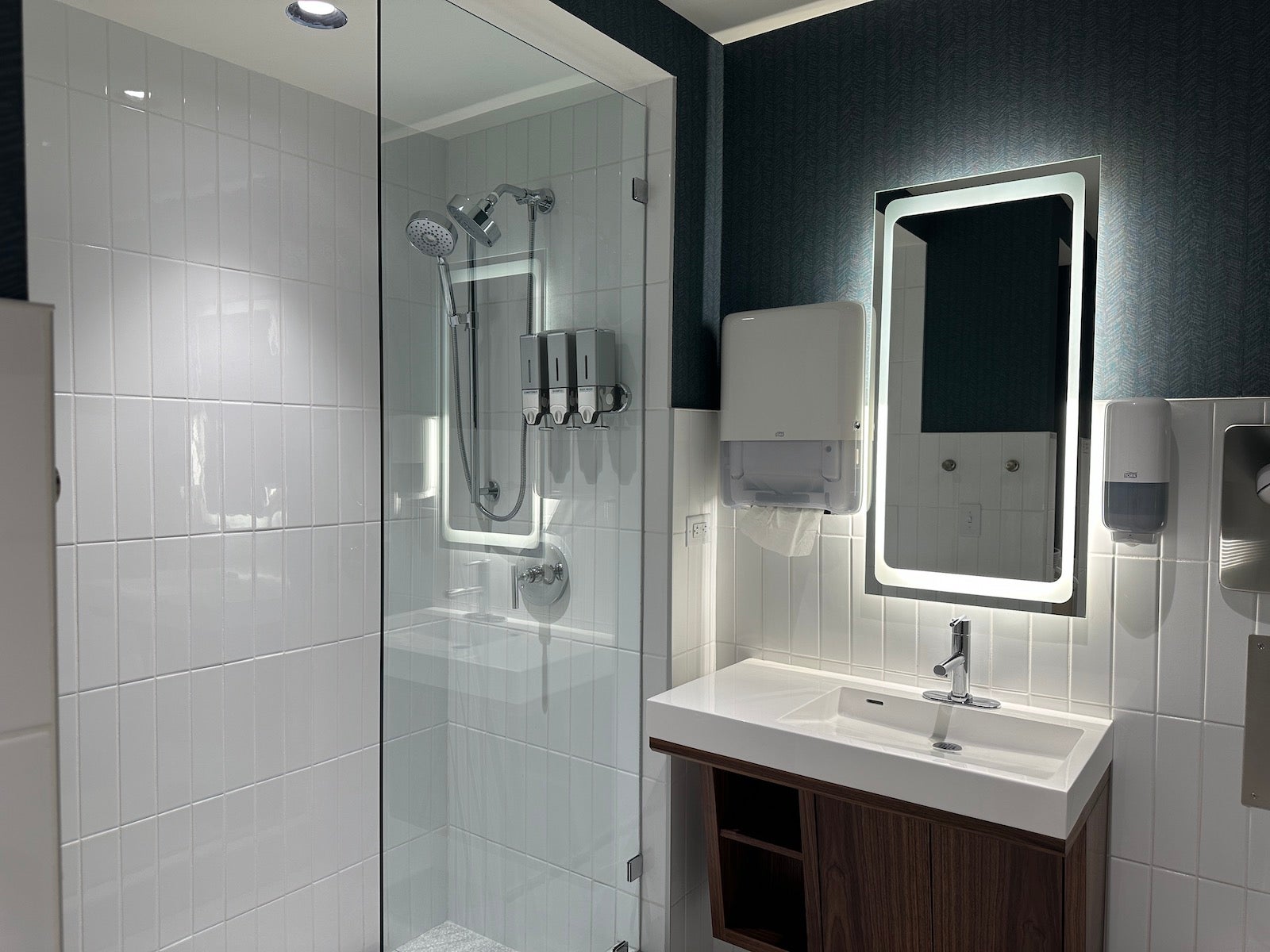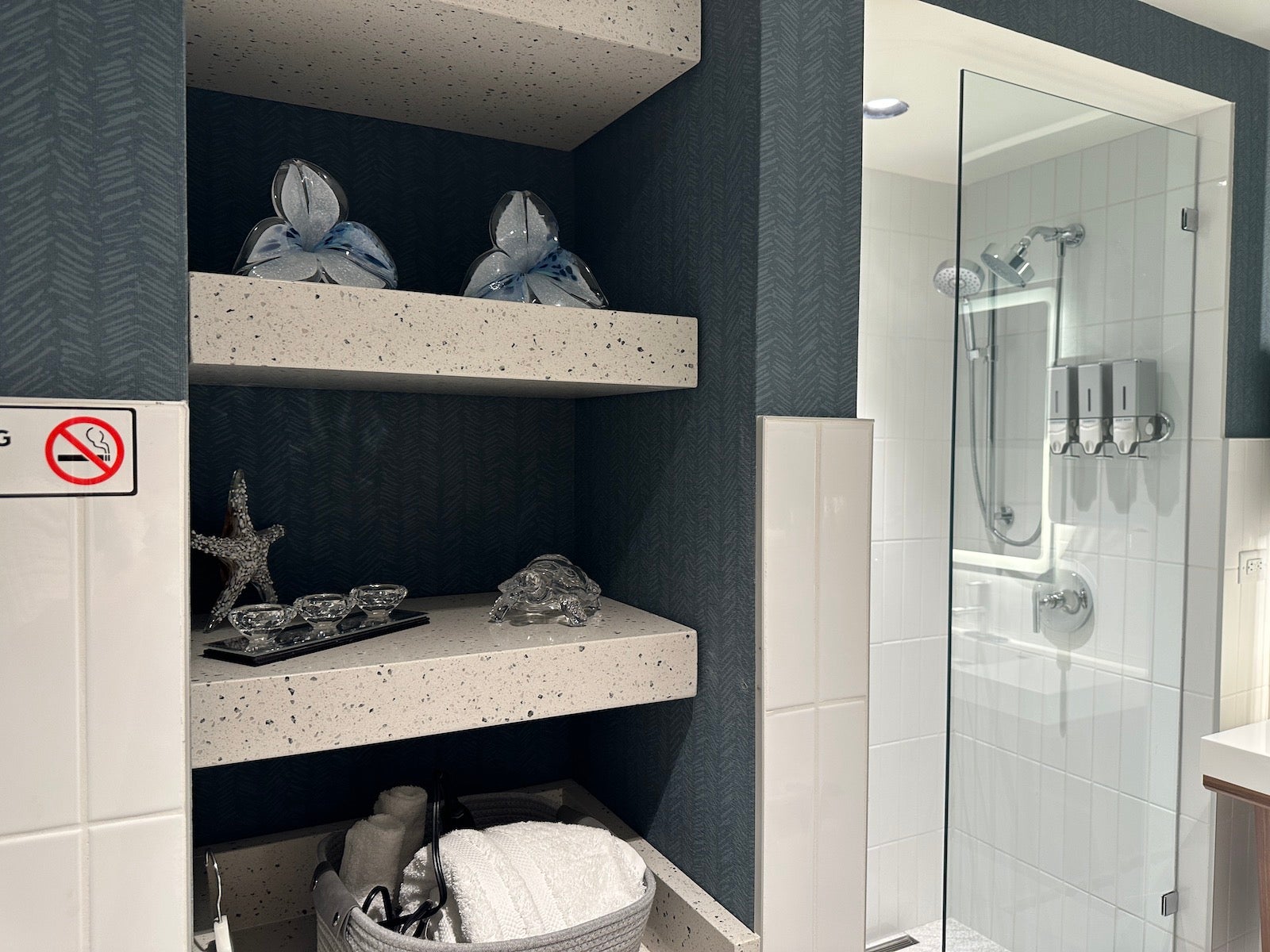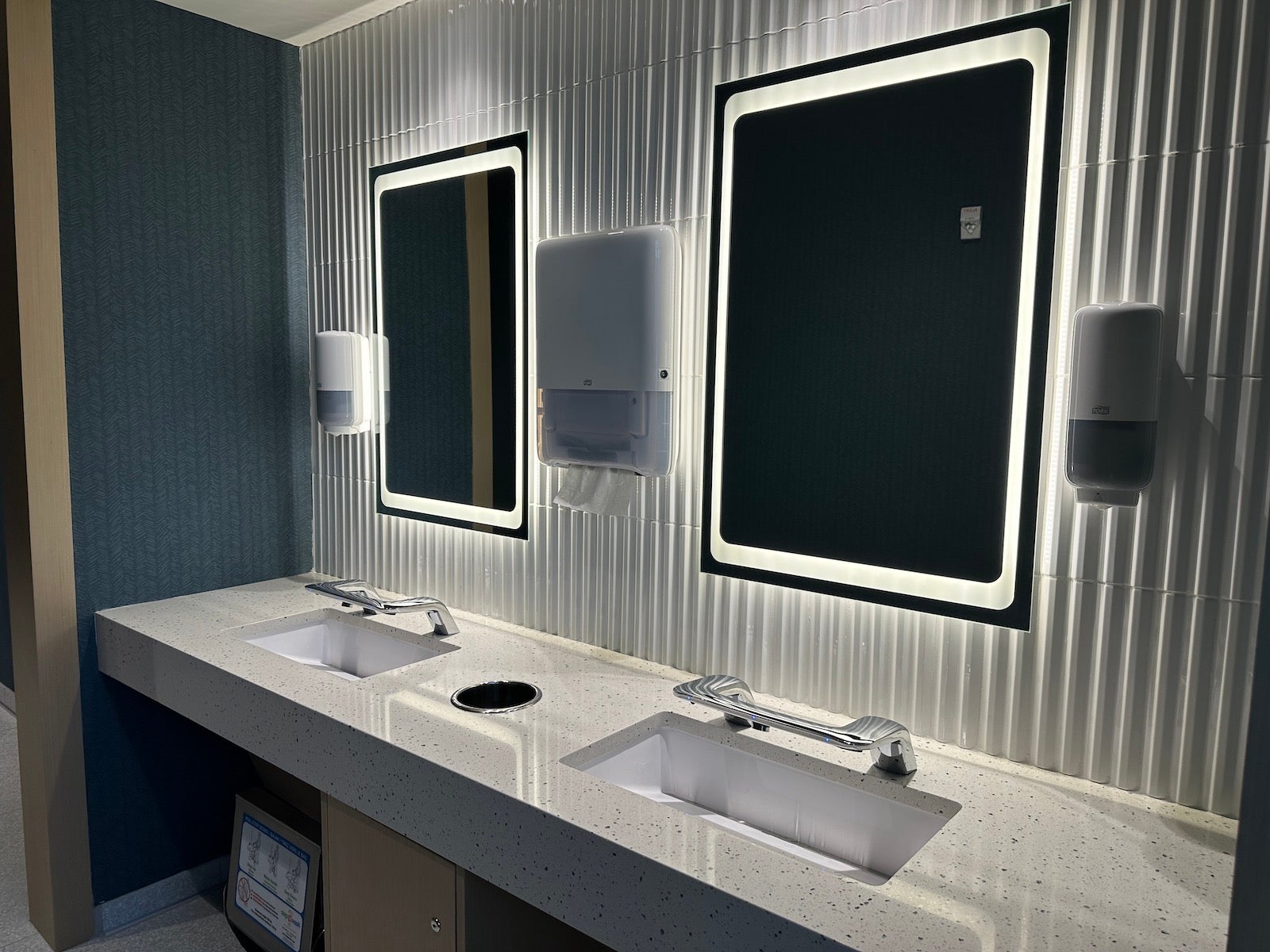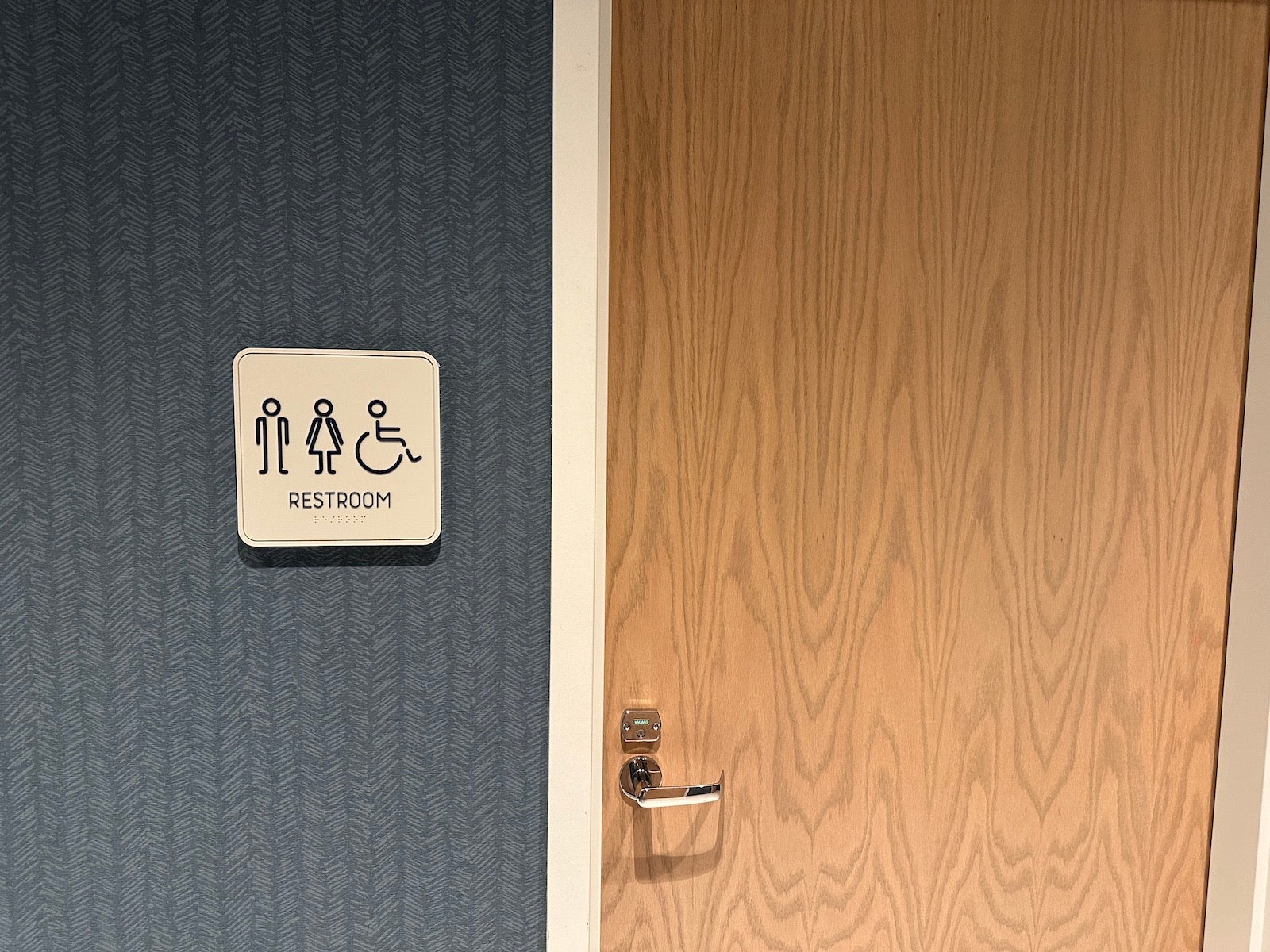 Two digital screens display flight arrival and departure times. Complimentary Wi-Fi and international charging ports are also available.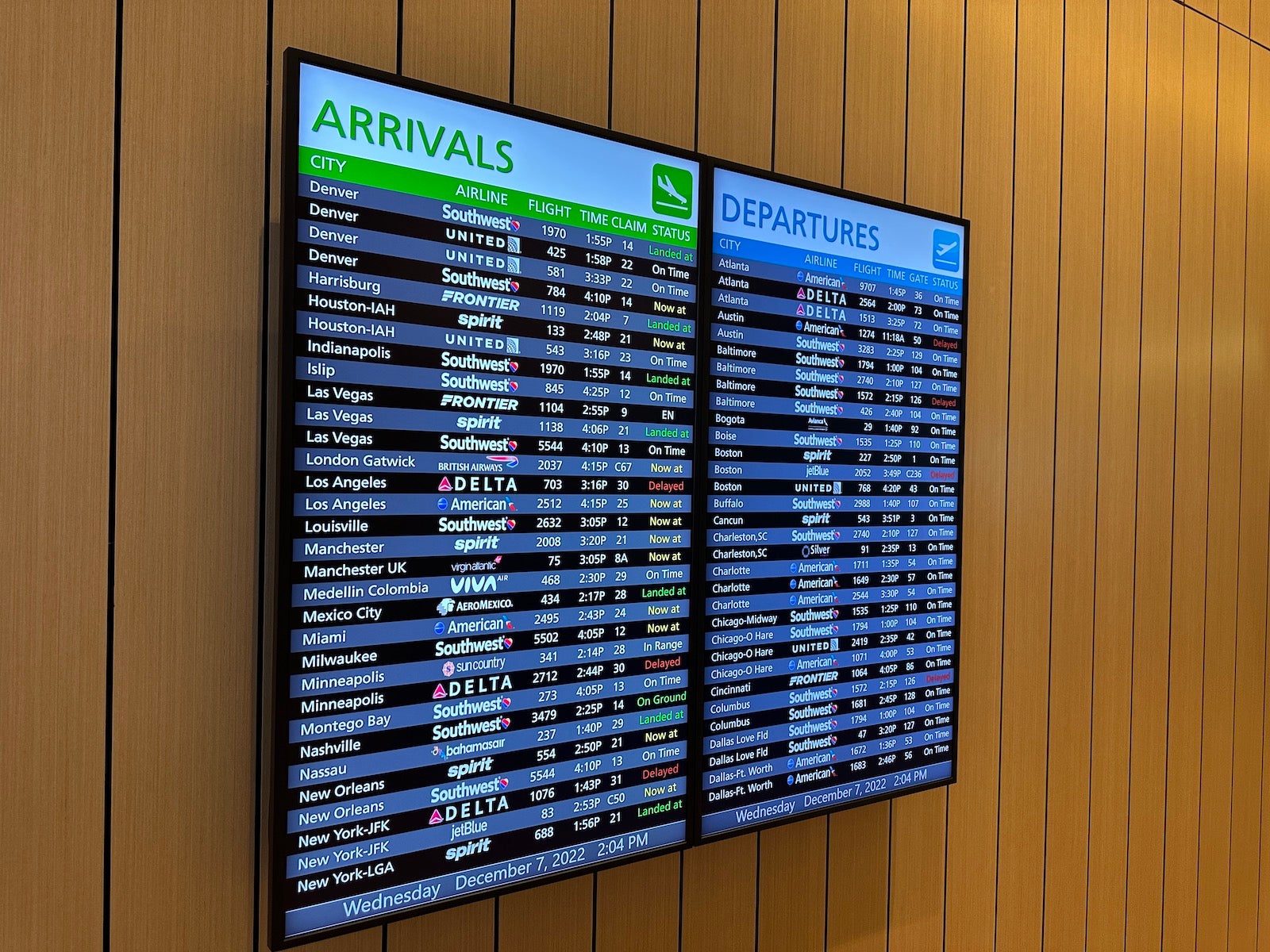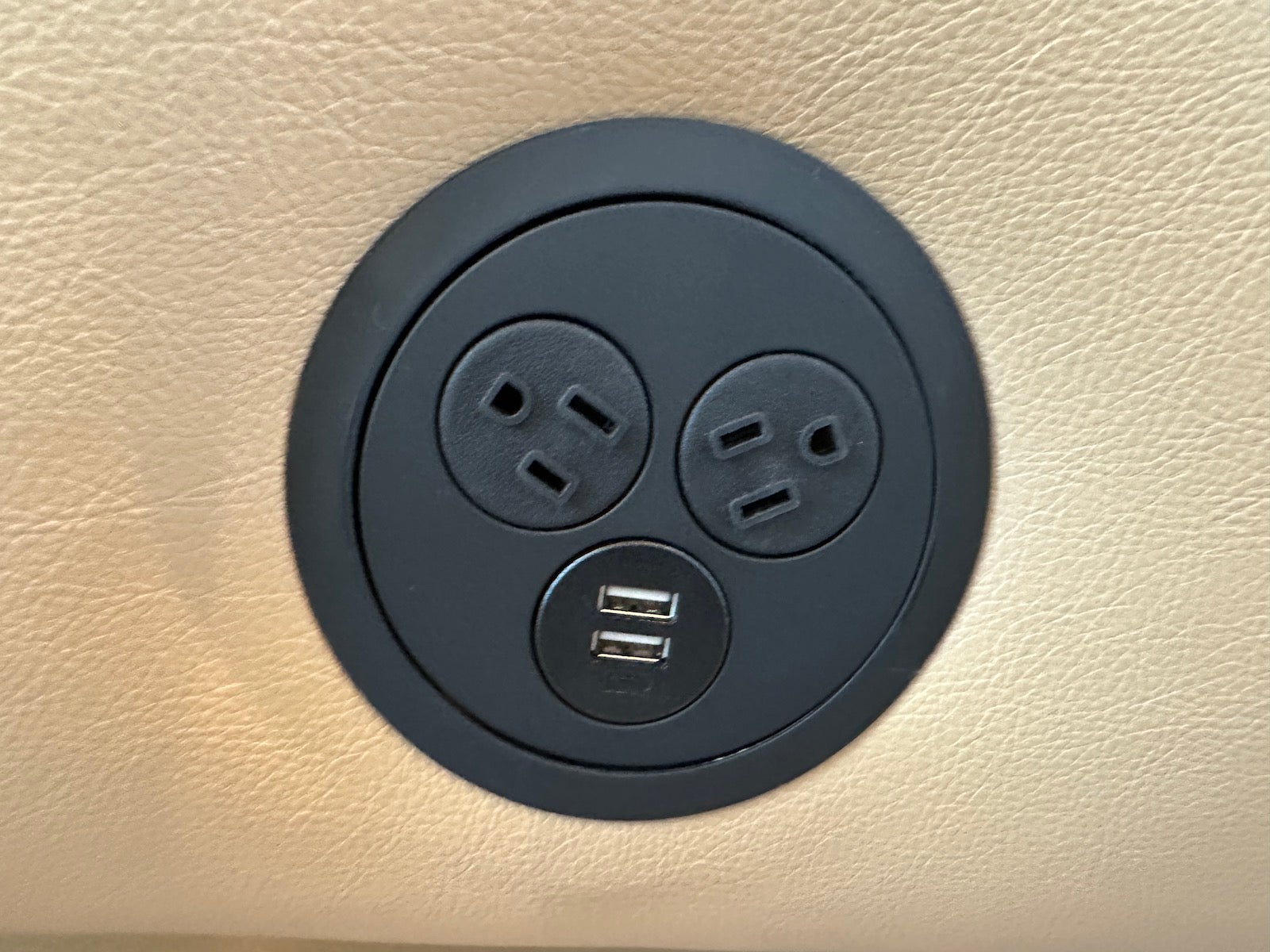 Bottom line
The Plaza Premium Lounge is a welcome addition to MCO's new Terminal C, as there is something for everybody, including families, business travelers and everyone in between. The staff was exceptionally friendly and welcoming. Not to mention, the lounge's open design and decor offered a calming reprieve from the hustle and bustle of a busy travel day.